24 May 2023 / 4 minute read
Top 4 Credit Union vs Bank Myths Busted
Don't let common myths impact your credit union vs bank decision. Reveal the truth making your choice easier.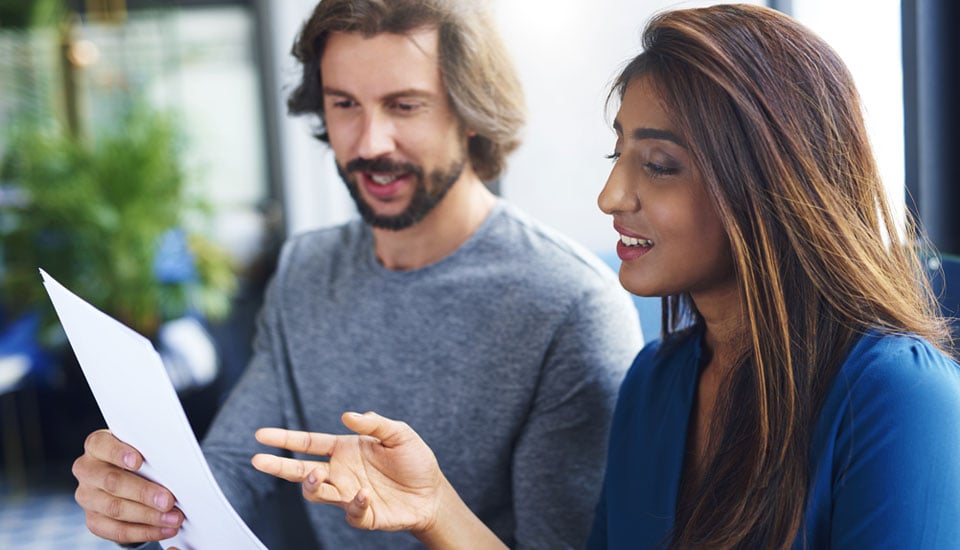 Decisions about where to save your hard-earned money, take out loans, and grow wealth require thorough research. Finding the time to compare financial institutions isn't easy, and it can prove challenging when credit union vs bank misinformation steers people in the wrong direction. By putting some of these credit union vs bank myths to rest, we hope making an informed financial decision becomes easier and clearer.
Deciding between Credit Union vs Bank? Ignore These Lies
It may be prudent to take the gloves off and call the falsehoods about credit unions exactly what they are — lies. These rank among the four worst that deter people from enjoying the benefits of a credit union.
Myth #1: It's Hard to Join a Credit Union


Fact: Joining is Easy!
There are wide-reaching types of credit unions that serve niche groups such as state workers or employees associated with an industry. But community-based credit unions serve residents, their families, and people with ties to the surrounding area. There's a credit union for everyone. Becoming a member is easy! You can become a part-owner of Allegiance Credit Union today by opening a savings account with a $5.00 minimum deposit.

ACU membership is open to anyone who resides, works, worships, or attends school in one of the following Oklahoma counties: Canadian, Cleveland, Grady, Lincoln, Logan, McClain, Oklahoma, and Pottawatomie.

Membership eligibility is extended to immediate family members of current members. This includes the member's spouse, parents of the spouse, the member's parents, grandparents, children, grandchildren, and the member's brothers and sisters.
Myth #2: You Can't Switch from a Bank to a Credit Union


Fact: Switching from a Bank to a Credit Union is Easy
Not only can you withdraw your money from a bank and deposit it in a credit union, but you may receive higher dividends on your deposits and lower interest rates when you refinance your loans. Who doesn't love saving money? Explore your potential savings by switching to a credit union today.
Myth #3: Credit Unions Don't Offer The Same Products as Banks


Fact: Credit Unions offer Many, if not All of the Same Products as Banks
It's stunning that this piece of disinformation persists. Credit unions offer typical loan options such as mortgages, home equity lines of credit, credit cards, and personal loans to name a few, as well as many niche products like storm shelter loans. When you apply for a loan at a credit union, they will make sure the loan is in your best interest versus encouraging you into the wrong solution just to reach a sales goal.
You can also rely on credit unions for deposit products such as checking accounts, savings accounts, money market accounts, and certificates.
Myth #4: Your Money Isn't Insured at a Credit Union
Fact: Your Money Is Insured at a Credit Union

Know your funds are safe and secure, backed by the complete confidence of the National Credit Union Administration (NCUA) -- an independent United States government agency dedicated to protecting credit unions and our members. All your deposits with us are federally insured by the NCUA up to $250,000. NCUA coverage is equivalent to the Federal Deposit Insurance Corporation (FDIC) coverage that banks have. Visit NCUA.gov to learn more.

The list of false propaganda about credit unions is lengthy, to say the least. But by learning some facts about credit union vs bank differences, you'll get a sense of why people usually prefer not-for-profits over their corporate counterparts.
---

Discover how your credit union vs bank decision impacts Oklahoma by downloading our guide:
---
More Must-Know Facts about Credit Unions
It may come as something of a surprise to learn there are slightly more credit unions than corporate banks across the country. While credit unions and banks mirror each other in many ways, these facts demonstrate why hard-working people may be better served by connecting with a trustworthy credit union.
Credit Unions Offer Many Creative Loan and Deposit Offerings
Credit unions offer many of the fundamental loan and deposit products one might find at a bank, but they also get creative when it comes to serving the underserved. Credit unions create unique products to ensure their members have access to the products they need. Some examples may include cosmetic surgery loans, storm shelter loans, secured credit builder loans, second chance checking, and more.

In addition to the creative products members can find at a credit union, members pay fewer fees and have access to low-interest rate loan solutions because shareholders do not get paid profits like they are at banks. Credit union profits are reinvested into their members and communities.
Credit Unions Offer Many Locations and Ways to Access Money
In 2022, the FDIC reported there were 4,135 banks enrolled in its program. The National Credit Union Administration indicated there were 4,853 federally insured credit unions in its program and 132.6 million members. Not only are there more than enough credit union locations, but there are also more not-for-profit institutions than banks. While banks once had an ATM and branch access advantage, top credit unions participate in the CO-OP Shared Branch network of approximately 5,600 branches and ATM network offering more than 54,000 surcharge-free ATMs.
Credit Unions Offer Top of the Line Technology
The myth that banks provide more convenient technology was once a fact. But the pervasive use of technology and ease to employ mobile banking, video banking, and 24/7 online banking are standard in most credit unions. In fact, you can use video banking to open a checking account, apply for a loan, pay bills, or speak with a real person if you have any questions or concerns. Big banks typically don't personalize their technology to that extent.
Credit Unions Care About Their Members
Members of credit unions are treated like family, not just a number. Credit unions serve their membership, and that includes the underserved. In order to help their members maximize their financial freedom, many credit unions offer financial coaching opportunities and money management programs. Financial resources and financial calculators are made available to help their members select the right product for their needs, not one that best fits a sales goal. Credit unions are there to help you, your family, or your business succeed, throughout every stage of your journey.
Allegiance Credit Union Can Help You Decide Between a Credit Union vs Bank
If you are having a hard time deciding between a credit union vs bank for your financial institution, Allegiance Credit Union can help. At Allegiance, we pride ourselves in being a credit union for all. We do our best to show support by promoting diversity and inclusion of ALL people no matter their station in life.

Whether you are looking to open a checking account, apply for a mortgage, or become a member, you are welcome at Allegiance. No matter where you are on your financial journey, Allegiance is the credit union for you.
Still unsure if a credit or bank is right for you? To take a closer look at the pros and cons of credit unions and banks, review our "Credit Union vs Bank: Which One is the Best for You?" Guide.