18 August 2020 / 4 minute read
Everything to Consider When Looking for the Best Checking Accounts
So many banks and credit unions have a plethora of account products to choose from. Here is everything to consider when looking for a checking account.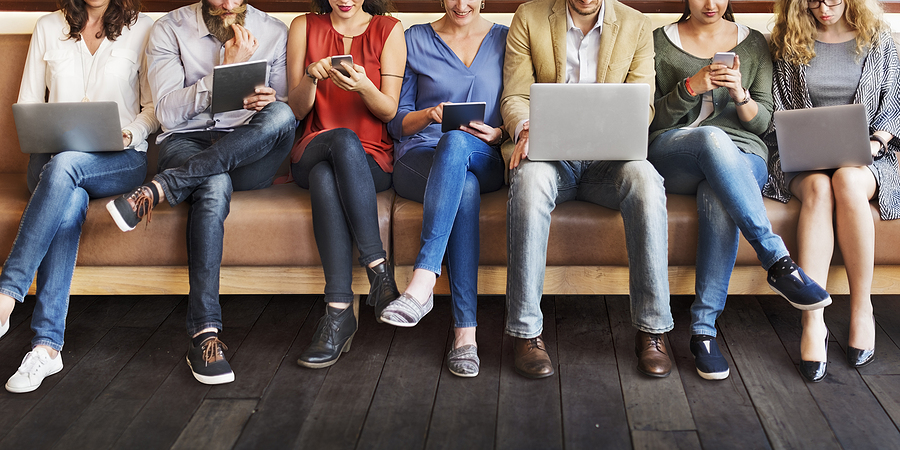 When you're planning to open a new checking account, it can sometimes seem like there's a credit union or bank on every corner, and each one has a plethora of account products to choose from. Add in all the banking options that exist online-only, and you've got a big decision to make with almost-too-many-to-choose-from account options. You can narrow your choices to only the best checking accounts available by considering the following account and bank features, plus additional perks that go along with being an account holder or credit union member.
Features You Will Want to Look for in the Best Checking Accounts
Interest Rates
Checking accounts tend to pay less interest than savings accounts, but some still do pay. Look for an account where your money will do at least some work for you by earning interest.
Cash Back or Other Rewards
Checking accounts commonly offer rewards programs based on debit card use. Whether you earn cash for shopping locally or a percentage of each dollar spent, there's no reason to waste your daily debit transactions with a checking account that doesn't offer rewards.
Overdraft Protection
Some checking accounts include overdraft protection in the form of letting you draw into an attached savings account if you accidentally spend more than what's in your checking account. So your checking would start pulling from your savings before charging insufficient funds fees.
Digital Tools
Choose a checking account that comes with free digital tools like bill pay, mobile deposits, online access, and mobile banking.
Unlimited Transactions
Certain checking account types limit monthly or quarterly transactions. It's not hard to find checking accounts with zero transaction limitations. If you plan to use your account frequently, look for an unlimited account instead.
Fees to Watch Out for When Shopping for the Best Checking Accounts
Fees like account maintenance, overdraft, and transaction charges add up fast. Look for a free checking account with no minimum balance. To find the best account and financial institution for you, be sure to compare the following fees:
Maintenance/Monthly Fees
Overdraft Fees
Minimum Balance Requirements
Transaction Fees
Debit Card and Replacement Card Fees
Statement Fees
Check Printing Cost
Have you ever had a checking account closed due to a financial mishap in the past? Check out our Second Chance Checking Account and other second chance products.
What You Should Use Your Checking Account For
Checking accounts are typically used for paying bills electronically, paying bills by writing checks, and for covering daily transactions with a debit card. When it comes to electronic transactions like ATM withdrawals, funds transfers, ACHs, and electronic payments, checking accounts usually come with much less (or zero) restrictions than savings accounts (with which electronic transactions are strictly regulated).
As a result, checking accounts are typically used for accepting direct deposits and paying the bills. However, the right type of checking account can also be used for saving.
Paying Bills vs. Investing or Saving for the Future
Responsible financial management should be comprised of a combination of saving for your future, paying down debt (if you have any), and paying your bills. With the right checking account, you can focus on paying bills, saving, or a combination of both.
Sometimes, the type of checking account you ultimately choose will depend on the reason you're opening it. If you just want to open the account for access to a debit card and for paying bills, then there's not much reason to worry about interest rates. If this sounds like you, then be sure to choose an account with a low (or no) minimum balance requirement.
Some checking account types, however, encourage account holders to save money by offering more competitive interest rates and even tiered interest rates that increase as your account balance increases. If you'd like an account that can be used as a checking account (in other words, an account without limitations on electronic transfers) but that also rewards saving more like a traditional savings account, look for a checking account that pays a competitive interest rate.
As long as you plan to maintain a large enough balance in your new checking account, don't worry so much about the minimum balance requirement – just be careful not to risk paying unnecessary fees by dropping below the minimum.
Other Factors to Consider in Your Next Checking Account
In addition to considering individual checking account features, you should also think about how convenient accessing your account will be. Additional factors such as whether your account will allow you to make deposits in-person and electronically or how you'll be able to access your funds are just as important as fees, interest rates, and account features.
Location
Consider where the financial institution, all of its branches, and all of its fee-free ATMs are physically located. Although most banking can be handled remotely nowadays, there are still some things that might be easier to take care of in-person. This is especially important if you prefer to deal with a customer service representative face-to-face when opening your account, learning about its features, and getting yourself signed up for all the great perks that go along with it. When you open an account in-person, you'll always have a go-to contact on whom you can rely for future assistance.
Hours of Operation
Although most financial institutions offer pretty standard 9 am to 5 pm hours of operations, some have extended office and drive-up hours available on various days of the week and weekends to accommodate those who might not be able to come in during regular business hours.
Remote Banking with Virtual Tellers
Some banks even provide virtual bank locations where customers can make deposits and withdrawals and video chat with a customer service representative over a secure connection.
You can now conveniently bank completely online and interact face-to-face with one of our employees. Try our video banking option now!
Online vs. Mobile Experience
Depending on how you wish to access your account information and history, you'll want to find out whether online and/or mobile banking is available with your new checking account. Online banking allows you to access your accounts from a computer, and mobile banking allows you to access your accounts from a smartphone or tablet. With online and mobile banking, you will be able to view your account history, account statements, make funds transfers, keep tabs on your debit card activity, and sometimes even take advantage of your online banking's bill payment feature.
What About Customer Service with the Best Checking Accounts?
When it comes to opening a new checking account, selecting the right financial institution is just as important as choosing the right type of checking account. Be sure you find a credit union or bank that offers the most important thing: excellent customer service. It's best to choose a bank or credit union that you can rely on, where your questions will always be promptly answered, and where you'll always be greeted with a smile. Financial institutions that focus on superior customer service want their customers to be happy and loyal. As a result, they tend to provide superior banking products, too.
With the right bank, a customer service representative will take the time to introduce you to their menu of account products and help you select the best checking account to meet your financial needs.
Click here to look at all our Checking Account options and sign up for the one that suits you best!