31 May 2023 / 5 minute read
Top 5 Pros and Cons of a Credit Union vs Bank
Reveal the pros and cons when comparing credit union vs bank financing options. Explore how credit unions and banks are different and what you can expect.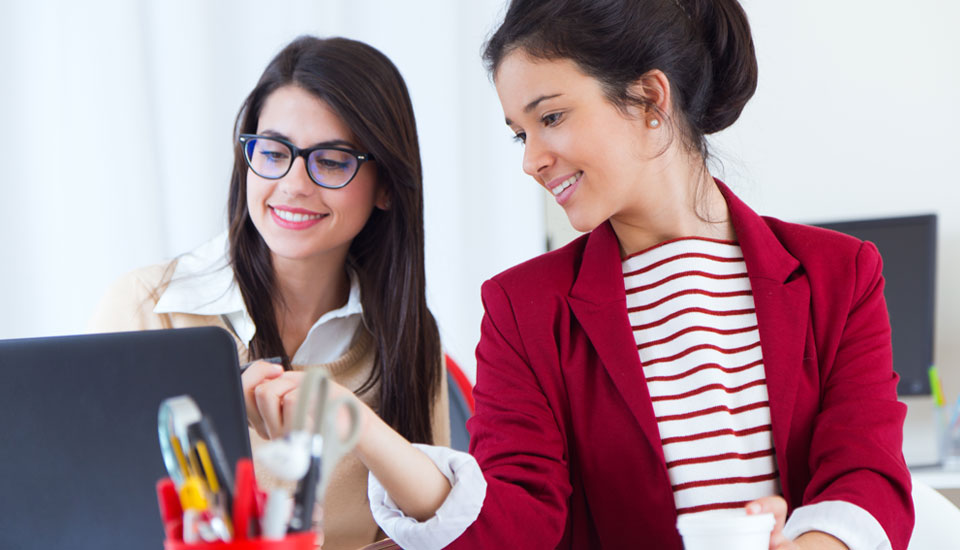 A credit union vs bank decision can have a significant impact on loan terms, interest rates, the local community, and your overall experience. While both are financial institutions, banks and credit unions approach the way they service their members and customers with different philosophies. If you are looking for a trustworthy financial institution you can count on, it's essential to weigh the pros and cons of credit union vs bank options.
Credit Unions vs Banks: How are they Different?
Although banks and credit unions offer many of the same services and products, their company structures are vastly different. A bank is a profit-driven corporation that must make money from its product offerings. That revenue, taken from customers, is then given to shareholders in the form of dividends.

By contrast, a credit union's mission is to provide cost-effective lending opportunities to diverse and underserved communities. These organizations are structured as not-for-profits, and they do not pay their board of directors. A credit union's members are also its owners, and they benefit from low-interest rates on loans, mortgages, and credit cards, among other member benefits. Before making a decision regarding where to open a checking account or apply for a mortgage, consider all the credit union vs bank pros and cons.
Pros and Cons of Credit Unions
People who live, work, attend school, or worship in a surrounding area may be eligible to join a credit union. The process involves opening an account and depositing a nominal fee, usually $5. These are the common pros and cons of credit union membership.
Pros of Joining a Credit Union
Lower Interest Rates: Because credit unions are not tasked with collecting high interest charges to pay shareholders, members gain access to low, competitive rates.
Lower Fees: Credit union earnings are passed along to members in the form of reduced or eliminated fees.
Educational Resources: The best credit unions offer access to information and experts who can help members achieve financial freedom. These usually include no-cost money management resources with budgeting tips and debt resolution strategies, among others. With no sales quota to reach in order to pay shareholders, advice is always in the best interest of the member.
Loan Discretion: A credit union's goal is to provide as many cost-effective loan opportunities as possible for people in the community. With a goal of serving the underserved, niche programs such as a secured credit builder loan and second chance checking are meant to help struggling members get back on their feet.
Community Focus: Credit unions are part of the community and many work diligently to raise awareness and support for local non-profits. Playing an active role in the community matters. The ACU Cares Foundation exists to make a difference. We stand for, and with, our communities. Our efforts focus on education, housing, and health & wellness initiatives.
Cons of Joining a Credit Union
---

Discover how your credit union vs bank decision impacts Oklahoma by downloading our guide:
---

Pros and Cons of Banks
When deciding between a credit union vs bank for your business, it must be understood that both financial institutions offer insurance that protects their depositors. With banks, depositors are protected up to $250,000 through the FDIC. Credit unions are insured up to $250,000 through the National Credit Union Administration. If you are considering which financial institution is better for your business, explore the pros and cons of banks.
Pros of Big Banks
Technology: Large banks invested heavily and quickly as convenient apps and online technology became available. The best, but not all, credit unions are able to keep up with cutting-edge technological advancements. Be sure to check with your credit union to see if they offer the same chat bots, video banking, mobile apps, and other digital conveniences.
Convenience: Anyone can walk into a bank and apply for a loan or open a checking account. Membership is not a requirement.
Numerous Branches: Commercial banks have more offices throughout the country with ATMs and tellers to handle deposits while customers are out of town. Credit unions position their physical presence within the community they serve and rely on their CO-OP Branch Network of branches and ATM Networks to equally support their members when they travel.
Rewards Programs: Banks typically link a variety of rewards and points programs to their credit card accounts. Only top-tier credit unions offer cash back and points when swiping their credit cards.
Lending Options: Banks craft loans and lines of credit products for niche borrowers. Although banks need to charge fees and, sometimes, higher interest rates, they possess a cache of different options.
Cons of Big Banks
High Fees: With an eye on handing shareholders large payouts, banks add fees to standard accounts, loan processing, and charge higher interest rates than many credit unions.
Mandatory Minimums: Many banks have also adopted a policy that requires people to maintain high balances. Those who fall below the threshold are subject to monthly charges.
Rigid Decisions: Commercial banks approve or deny loan applications based on strict guidelines. Loan officers do not usually possess the flexibility to work with their customers.
Impersonal Service: Corporate banks are not necessarily part of a community, and they often employ career-minded people who leave for better-paying opportunities elsewhere. Credit unions, by contrast, are community-based, and so are the people involved. While being motivated by profits, you may be recommended a product based on a sales goal, versus a solution that may help you reach financial success.
Lack of Community Impact: Banks are motivated by profits, not the success of the communities they serve. Although big banks make donations to non-profit organizations, it's usually done as part of a marketing campaign. The organizations may not be rooted in your local community, and bank professionals may not be rolling up their sleeves and participating.
How to Decide Which is Best for Your Needs?
Financial freedom is about more than money. It's also about having a financial institution you can trust. It's the weight being lifted off your shoulders when you know your back is covered. It's the relief you feel when you know your hard-earned resources are protected by people you know.

At Allegiance Credit Union, we pride ourselves on being a credit union for all. We embrace diversity and provide friendly, personal services for people of different backgrounds, ethnicities, and religious beliefs because we are all a valued part of this community and deserve to be financially successful. We are only here because we have you to serve. Our employees and internal culture thrive on your success. When our members succeed, our community succeeds. Become a member of Allegiance Credit Union today and experience the ACU difference.
Still unsure if a credit or bank is right for you? To take a closer look at the pros and cons of credit unions and banks, review our "Credit Union vs Bank: Which One is the Best for You?" Guide.