20 August 2021 / 4 minute read
The Truth About 0% APR Car Deals and Dealer Rebates
0% apr car deals may seem more appealing than dealer rebates, but once you know the truth, rebates and local credit union loans mean extra savings.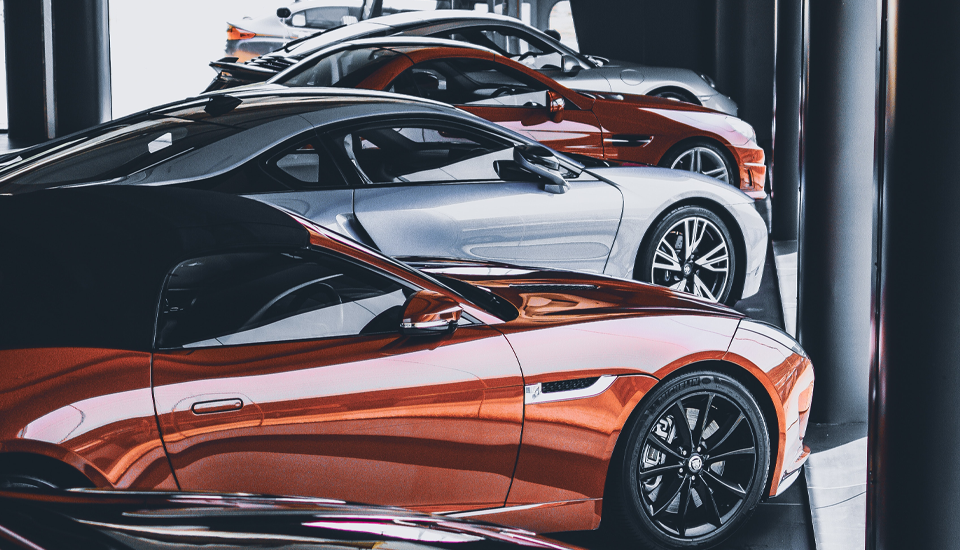 When everyday people feel the need to replace an aging vehicle, the number of advertisements luring them to car dealerships can be overwhelming. Among the tried-and-true methods car dealerships employ are 0% APR (Annual Percentage Rate) car deals. On the surface, such bargains imply that buyers will save money on interest and fees. But the fine print sometimes proves otherwise. By comparing 0% APR car deals to the upfront savings associated with manufacturer rebates, individuals can make informed decisions about purchasing a vehicle.

What are 0% APR Car Deals?
Everyday people routinely experience a marketing barrage of so-called 0% APR car deals that entice consumers to act quickly. The basic idea behind such strategies is to motivate potential automobile buyers to act decisively and take advantage of seemingly free money. Savvy community members know there's no such thing as money for nothing and cars for free. That's why it's crucial to understand how 0% APR car deals work, who qualifies, and whether agreeing to one represents a good use of your financial resources.
Consider for a moment that lending institutions rely on charging interest to make a profit. Without that steady revenue stream, these institutions would not be able to lend out money to the community or function properly. When you purchase a vehicle based on 0 percent, it typically means that monthly payments are applied entirely to the principal outstanding balance of the loan. In effect, the claim this marketing enticement is making is: "money for nothing." If you're thinking there must be some kind of catch, that intuition is spot on.
Car dealerships leverage 0% APR deals to sell more vehicles and compete with others in their industry. But many of these seemingly attractive offers have a catch that may make taking discounts such as rebates a more reliable way to save money. For instance, the vast majority of 0% APR car deals only offer a set period at no interest.
These may range from 12 months or longer and the notion of savings prompts buyers to act without considering long-term implications. It's not uncommon for borrowers to see the loan swell with fees and interest after the 0% APR monthly installments have ended. In some cases, the only way to avoid interest mounting up is to fully pay off the note before the grace period expires. Other issues that make 0% APR car deals less useful generally involve the following:
Credit Scores: Many 0% APR car deals require exceedingly high credit scores. Reports indicate a car dealership may require a rating of 740 or higher to qualify. Not every working family enjoys such elevated marks.
Vehicle Limitations: Car dealerships offer 0% APR on the vehicles they want to move off their lot. These may include cars, trucks, and SUVs nearing end-of-year discounts. It's also not unusual for the promotion to not apply to popular vehicles dealers sell easily. Consumers may not get the car they desire when leveraging this deal.
Loan Length: When working families purchase a new car and apply for a car loan, the monthly payment often needs to fit neatly into their monthly budget. Unfortunately, 0% APR car deals tend to include shorter terms and higher monthly installments.
Another disappointing aspect of these deals is that more than a few individuals suffer buyer's remorse afterward. The uncomfortably high monthly payments, coupled with driving a vehicle they are not necessarily in love with, prove disheartening in many cases. That's why an increased number of buyers choose to take upfront rebates and a car loan from a local lender over 0% APR car deals.




What are Dealer Rebates?
One of the factors that distinguished rebates from 0% APR deals is they originate from the automobile-maker. The underlying marketing strategy involves increasing car sales through a fundamental discounting system. Beyond increased monthly and annual sales, manufacturers sometimes believe rebates on select vehicles improve brand loyalty. Whether those motivations pan out over the long run or not, the benefit to consumers remains substantial.
Car buyers enjoy savings of sometimes thousands of dollars for making no additional effort or agreement on their part. Savvy money managers tend to apply the rebate to the down payment and secure a low-interest loan from a local credit union or community bank. Bringing the manufacturer-driven discount together with manageable loan products typically allows community members to maximize their monthly budgets.
To qualify, consumers usually meet minimum standards that allow them to secure a car loan from a local lender. But the benefits of taking the rebate route may prove rewarding in terms of the following.
Flexible Credit: Automobile buyers usually secure a car loan in conjunction with the rebate offered at car dealerships. Those without the high credit scores that qualify them for 0% APR car deals inadvertently benefit. Taking the rebate and working with a local lender on a favorable car loan sidesteps the pitfalls of interest and fees that come due later. Rebates are not necessarily linked to credit scores. They are often applicable to everyday people who qualify for a car loan.
Types of Rebates: Automobile manufacturers are engaged in worldwide competition over brand loyalty. Second-time buyers may be able to access brand loyalty rebates. Military personnel are routinely thanked for their service with community and corporate discounts. Carmakers are keenly aware of the sacrifices military families make and often practice this policy. Other potential beneficiaries of niche auto rebates include educators, senior citizens, and recent college graduates, among others.
What may be critical for eager car buyers to keep in mind is that the sometimes large sums of money you save through participating in rebate programs may not be done in connection with 0% APR car deals. That's not necessarily a bad thing given 0-percent deals limit access to popular vehicles, increase monthly payments, or upend monthly budgets when fees and interest come due.

When Is 0% APR Car Financing a Good Idea?
Leveraging 0% APR car deals are not always a bad idea. People with pristine credit scores and the ability to pay off a shorter-term loan before fees and interest kick in may save money. Of course, it would be wise to do the math on potential savings against manufacturer rebates offered by car dealerships as well. Basically, well-positioned buyers who like the make and model options may find this a good resource.
On the other side of the coin, working families with limited resources may find increased financial and vehicle flexibility by tapping into rebates. These upfront savings also allow you to work with your local lender that you know and trust to select the best car loan product possible.

When Are Dealer Rebates A Good Idea?
Car dealership rebates are widely considered an excellent way to save money upfront and interest accumulations over the life of a car loan. The short- and long-term savings of taking the rebate usually outweigh the marketing campaign that leads unsuspecting buyers to believe they are getting money for nothing.

Should You Take 0% APR Car Financing or Dealer Rebates?
Unless you are in the market for a vehicle that falls within the car dealership limits and possess enough cash-on-hand to pay off the 0% APR deal relatively quickly, rebates typically make better sense.
If you are interested in purchasing a new or certified pre-owned vehicle, contact your trusted local credit union or community bank first to do the math on leveraging rebates and affordable car loan options.
For more tips on 0% apr car deals and other ways to save at the dealership, review our "Car Loans 101: Car Buying Made Easy" complete guide.