22 July 2022 / 3 minute read
Mortgage Options - Is an Adjustable Rate Mortgage Right for you?
Use this guide to learn more about adjustable rate mortgages and to help you decide if an ARM is the best mortgage option for you!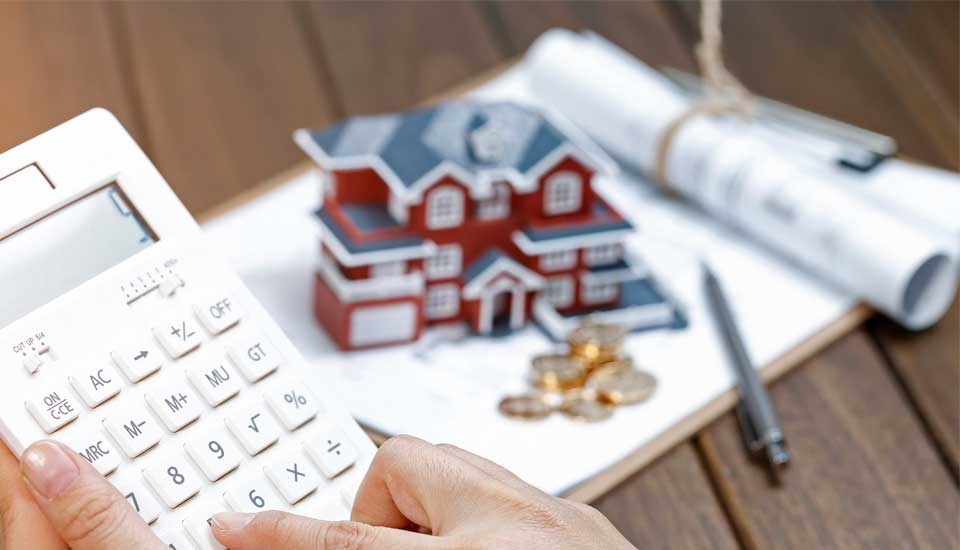 An adjustable rate mortgage ranks among one of the popular types of home loans available to qualified borrowers. Therefore, it's important to understand what an ARM is and the best times to use one. If you plan to purchase a house, investment property, or refinance your existing home, an adjustable rate mortgage may be the best option for you.
What are Adjustable Rate Mortgage Loans?
Often referred to as an "ARM," an adjustable rate mortgage is a type of home loan structured to change with prevailing interest and market conditions over time. These types of home loans typically start with a fixed mortgage rate during the introductory period. Once that time expires, an adjustable rate mortgage fluctuates on a monthly or yearly basis.

A prime example is the 5/5 ARM. These types of mortgage loans offer a five-year introductory period at a low-interest rate. After the five years expires, the mortgage rate is recalculated every 5 years for the remainder of the loan. Thus, "5" years of fixed rates, followed by changes every "5" years.
It's also important to understand that an adjustable rate mortgage has a wide range of uses. These types of mortgage loans can be used to purchase commercial and investment property, refinance a mortgage, as well as buy a single-family house.
When to Use Adjustable Rate Mortgages
Selecting an adjustable rate mortgage provides borrowers with significant benefits, under the right circumstances. These types of mortgage loans generally start with attractively low interest rates, favorable terms, and offer easy online applications. These are ways everyday people are taking full advantage of these types of home loans.
If You Plan to Relocate
An adjustable rate mortgage tends to be an excellent choice for people who expect to relocate. The low mortgage rate during the introductory period reduces monthly expenses. Securing this type of home loan positions families to sell the property before the mortgage rate changes. Through on-time repayment, the mortgage holder experiences a positive impact on their credit score and increased borrowing opportunities going forward.
Rising Interest Rates
It's difficult to predict whether overall interest rate will rise or fall in the coming years. That's why the introductory fixed mortgage rate during the initial years is so important. Borrowers have an opportunity to decide whether to stick with the adjustable rate mortgage or refinance if they believe interest will rise. The fixed interest years are a type of failsafe that helps working families avoid straining their budgets.
Adjustable Rate Mortgage Loan Requirements: What do Lenders Look For?
These types of home loans are designed for everyday people who do not necessarily possess perfect credit scores. Local lenders are motivated to offer an adjustable rate mortgage to hard-working community members who can meet the repayment terms based on reasonable metrics. These include the following.
Down Payment: To qualify for an adjustable rate mortgage, applicants generally need a down payment of 5 percent or more. Larger down payments may provide access to loan products with the lowest possible interest rates and favorable terms. Those who served in the military and their surviving spouses may be eligible for a zero-down ARM.
FICO Score: Lenders typically like applicants to possess a credit score of 580 or higher when approving an adjustable rate mortgage. Credit unions may have some flexibility when selecting their FICO score approval criteria, so be sure to contact your local credit union for additional guidance.
Debt-to-Income Ratio: Most lenders prefer to see a debt-to-income ratio no higher than 50 percent.
Loan-to-Value Ratio: Given that down payment requirements start at 5 percent, the maximum amount a lender will generally finance is 95 percent of a property's total assessed value.
People who do not necessarily check all the boxes for a loan, should still consult with a local credit union mortgage professional. Consolidating debt or clearing up an error on a credit report can make a significant difference when applying for these types of home loans.
How to Find the Right Adjustable Rate Mortgage Lender
There are many lenders offering loan products with various rates and repayment terms. It's crucial for home and investment property buyers to conduct due diligence about the frequency of mortgage rate changes, fees, and terms.
When researching Adjustable Rate Mortgages be sure to contact Allegiance Credit Union first. Competitive low mortgage rates, favorable terms, and easy online applications are just a click away!
To find out if an adjustable rate mortgage is the right choice during your home buying process, review our "Complete Home Buying Checklist [10 Steps to Buying a House]".