23 August 2022 / 4 minute read
Insurance Hacks: How Shopping Around Could Save You Money
Having adequate insurance is an essential part of any sound financial plan, but navigating the insurance marketplace can be confusing. Here is a list of insurance discounts that may be available.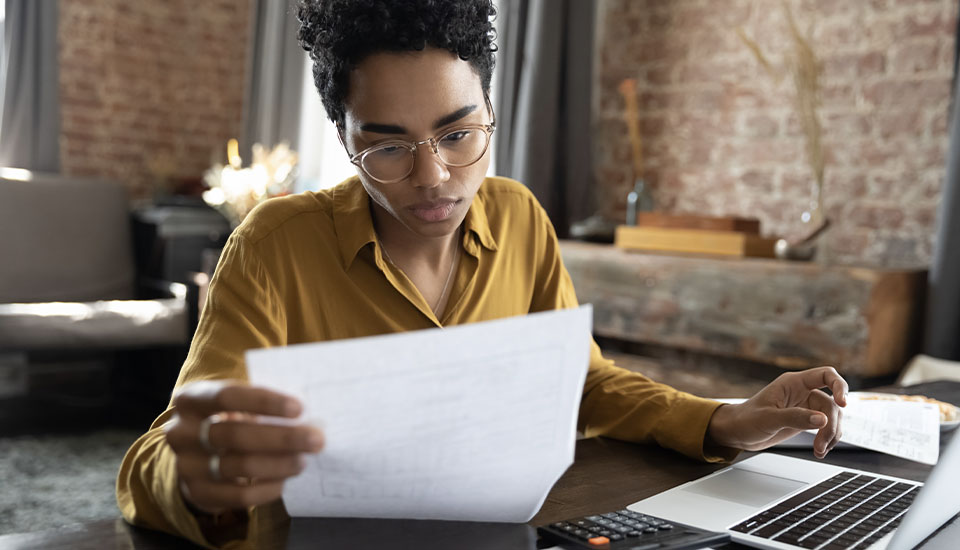 Having adequate insurance is an essential part of any sound financial plan. An insurance policy is a great way to prepare for the unexpected and avoid emptying emergency funds. Therefore, it's critical to purchase a policy based on personal needs and financial situation. Unfortunately, navigating the insurance marketplace can be confusing, and that's why many people don't have the coverage they need or take advantage of the money-saving discounts that many insurance companies offer.
Here is a list of insurance discounts that may be available. Of course, discounts will vary depending on the insurance provider, so do some research, compare policies, and ask questions to get the policy and premium that works for your situation.
Save Money by Shopping

Regularly

for Insurance
Insurance companies change rates all the time due to factors such as claims, weather patterns, and market rules. The changes typically are small but, over time, can add up. Did you know insurance gets less expensive as you get older? Additionally, major life changes can also impact rates. Auto insurance is cheaper for homeowners and married individuals, so for recent homebuyers and newlyweds, it's an excellent time to shop around.
One important money-saving tip about auto insurance: moving violations and/or at-fault incidents will remain on a driver's record for three years. Waiting until they are gone may be beneficial when shopping for insurance.
Oklahoma credit union members can receive a free quote from MemberHaven Insurance Agency*. MemberHaven is an independent agency owned by a group of the strongest and most innovative credit unions in the state of Oklahoma. MemberHaven Insurance Agency's sole focus is being your trusted partner in assessing your risk exposures, and providing insurance coverage that is tailored to your needs and represents the best value.
Save Money by Bundling Insurance Policies
Advertisements for bundling discounts are everywhere. However, if you've never taken advantage of a bundling offer, you may not know that the discounts can be significant. Moving from two policies to one can really pay off.
For bundling home and auto policies, the national average savings is 16 percent (insurancequotes.com). Bundling discounts vary by state and with the number of policies you're combining. For example, Floridians could save around eight percent while Georgians and Oklahomans can save up to 22 percent on average when bundling home and auto.
Save More by Sticking with the Same Insurance Company
Some companies offer price breaks to longtime customers, so a little homework to find out what company has the best loyalty discounts can be beneficial.
Shop Early and Switch Insurance
Some insurance companies give as much as 10% discounts for switching before the next premium is due. Take advantage of these early shopping discounts by starting a search for a new insurance provider at least two weeks before the current policy is up.
Ask for an Occupational/Affinity Insurance Discount
Let the insurance agent who's providing a quote know if you are military (active, active reserve, retired, honorably discharged) or a member, employee, or retiree of certain businesses, occupational groups, or professional associations.
Save by Increasing Your Insurance Deductible
A deductible is the amount paid before insurance kicks in after a claim. Ask for quotes with different deductible amounts to see how much raising a deductible can lower monthly premiums. Avoid increasing the deductible beyond what could easily be paid if an accident occurs. Consider building an emergency fund to raise your deductible, which can reduce insurance coverage costs by 15% to 30% (Insurance Information Institute).
Ask About Discounts on Homeowners' Insurance
Just as good drivers get discounts on their auto insurance, many homeowners' insurance providers offer discounts for good homeowner behavior. Again, it depends on the provider but be sure to let the agent know if the house has smoke detectors, sprinkler systems (indoors), or a burglar alarm.
Insurance Hack: Go Paperless
Enrolling in paperless billing could potentially earn you additional discounts.
Save Money on Insurance By Driving Safely
Some insurance companies offer incentive discounts to safe drivers who have zero BI points. BI stands for "bodily injury," and it's the liability coverage that pays out if other people are hurt in a car accident that is the insured driver's fault.
Find Clarity in Your Finances with Your Own Budgeting Bundle: Download Now
Maintaining Good Credit Could Save You More Money
Usually, the higher the credit score, the lower the insurance premiums. Credit history is one of the many factors determining insurance premiums. As research reveals, people who successfully manage their credit have fewer claims. Maintain a good credit standing by paying bills on time and keeping credit balances as low as possible.
Insurance Hack: Reduce Coverage on Older Cars
Consider dropping comprehensive coverage on older cars. If a vehicle is worth less than ten times the premium, purchasing this type of coverage may not be cost-effective.
Save More by Taking a Defensive Driving Course
Many states offer accident prevention or defensive driving classes to earn a discount of anywhere from 5% to 20%. In addition to a defensive driving discount, you can save even more with an accident-free discount if you are free from at-fault accidents and major violations. Ask your insurance provider what the timeframe is to earn the accident-free discount.
Good Students Get Good Discounts on Insurance
It's no secret that you'll pay a higher price in auto insurance for teenagers. They're young and inexperienced at driving, which makes them a higher risk. Most insurance carriers offer discounts to individuals who prove they are less risky than their peers. The insurance company assumes that a responsible student will also be a responsible driver, so they offer "good student" discounts. The guidelines for a good student discount vary from company to company, but it can be a serious discount. Speak with an insurance agent to see exactly how much you could save.
Insurance is an essential component of financial health. However, with some careful planning, it is possible to reduce the expense of protecting you and your family.
*ACU is proud to endorse MemberHaven. The products offered by MemberHaven are not offered, guaranteed or obligations of Allegiance Credit Union. These types of insurance products have certain associated risks, including not being insured by federal deposit insurance from NCUA.