21 June 2023 / 4 minute read
How Are Credit Unions Better Than Banks at Supporting Local Oklahomans
Are credit unions better than banks for our home state of Oklahoma? Discover how your choice will impact your local community and your financial success.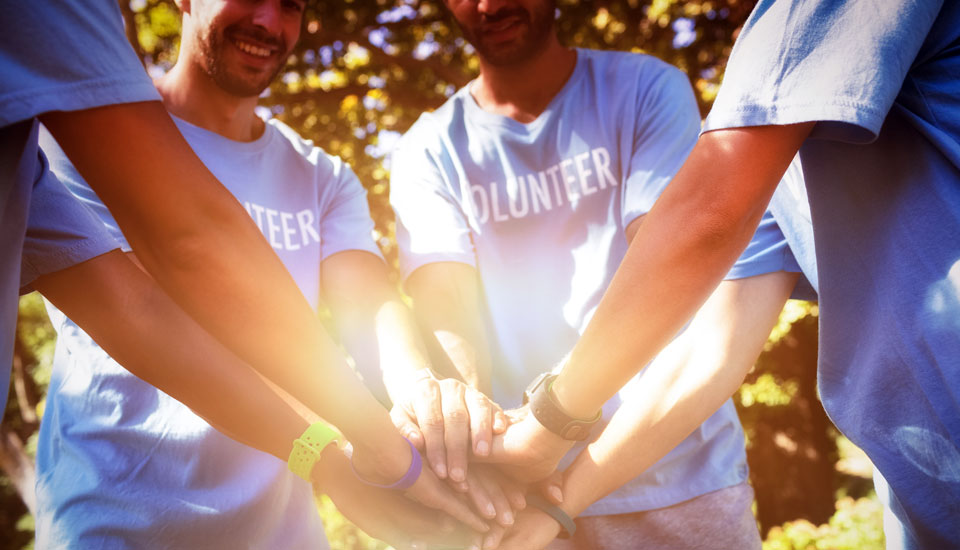 Are credit unions better than big banks in Oklahoma? That's a common question people ask themselves before opening a checking account or applying for a mortgage. That question may seem difficult to answer due to widespread misinformation and the fact that large corporate banks spend more than $11.6 billion on marketing campaigns annually, which may alter initial perceptions. While the banks are investing in marketing, credit unions are investing in their local communities.
If you dig deeper, you'll find an honest answer that will get you closer to achieving your financial goals. A cursory glance at the growth in U.S. credit unions shows an increased number of people are switching from banks to credit unions, according to the National Credit Union Administration (NCUA).
Credit union memberships grew from under 100 million in 2013 to over 135 million in 2023.
More than 5.8 million people joined credit unions in 2022.
There are now more credit unions than commercial banks in the U.S.
Credit unions issued $1.50 trillion in loans in 2022.
More than half of credit union loans were to purchase homes.
Approximately one-third of credit union loans helped community members buy an automobile.
The NCUA points out that the goal of these not-for-profits is to "Strengthen communities and protect consumers by ensuring equitable financial inclusion through a robust, safe, sound, and evolving credit union system."

Corporate banks could also pull statistics to persuade some consumers they are better off with for-profit financial institutions. That's why it's essential for hard-working people in Oklahoma to consider the following questions when making a credit union vs bank decision when it comes to their finances.
Are Credit Unions Better Than Banks at Helping You Achieving Financial Freedom?
Credit unions are not-for-profit organizations with a mandate to provide financial resources to communities and underserved families. These goals are accomplished by offering low-interest loans, lower fees, lower interest rate credit cards, and unique products such as second chance banking opportunities all geared to help members achieve financial success.

Second Chance Checking is an excellent example of how a credit union creates a program to serve people that might otherwise be turned away. After a community member suffers an unfortunate financial setback and problems with their money management, this option provides a pathway to rebuild credit and regain financial freedom.

Without a need to drive up the profit margin, credit unions can be trusted to offer you the right product to help you to reach your financial goals. Credit unions do not have stakeholders to pay, so their advice and recommendations are purely in the member's best interest.

Allegiance Credit Union is a truly community-based organization. We work diligently to provide inclusive solutions. When you succeed, our community succeeds, and that means we have achieved our goal.
Are Credit Unions Better Than Banks at Giving Back to Your Local Community?
In terms of giving back, banks and credit unions operate under very different philosophies. A commercial bank typically sets up a wing that makes charitable donation decisions based on the level of exposure it gains, as well as return on investment. For-profit corporations consider how donations reduce their tax liability and large decisions are typically made at their headquarters, versus individual branch locations.

By contrast, a not-for-profit credit union serves the community. The primary goal is to expand financial opportunities so that everyone in the community can enjoy a better quality of life. Credit unions pride themselves on giving back to the communities they serve through financial resources, volunteer opportunities, charitable donations, and sponsorships which all benefit local causes.

For example, Allegiance Credit Union created the ACU Cares Foundation which supports education, housing, and health & wellness initiatives. We stand for, and with, our Oklahoma communities. Local organizations such as Restore OKC, Sisu Youth Services, Boys and Girls Club of Oklahoma County, and the Regional Food Bank of Oklahoma, among others have benefited from our foundation's charitable giving. We also support inclusive organizations such as Free Mom Hugs OK, The Winds House, and the OKC Pride Alliance Parade, as well as honoring those impacted by the Oklahoma City Bombing by hosting #ACUWaterStop every year at the OKC Memorial Marathon.
---

Reveal the ten biggest differences between credit unions and banks by downloading our guide:
---
Are Credit Unions Better Than Banks at Employing Local Oklahoma Neighbors and Friends?
When you walk into a credit union, it's not unusual to recognize the people behind the teller line or in the local branch offices. You, or a family member, may have attended high school together. Perhaps you have friends in common or know the loan professional who helped a loved one get a car loan or home loan approved. The connections are deep and genuine because the people who work at the credit union are friends and neighbors with roots in the community.

Local employees and branches mean local decisions. When you complete an application for a loan, you will receive your answer fast! Our loan advisors have a working knowledge of the local OKC metro market and loan decisions are made at ACU!

When you support your local credit union by applying for a loan or opening a checking account or savings account, you are investing in your community and supporting local employment opportunities.
Are Credit Unions Better Than Banks at Giving Personalized Service?
When you join a credit union, you have an equal stake in its ownership, a vote, and a voice. Regardless of whether someone has $5 or $50,000, each member is treated the same. Allegiance welcomes and serves people from all walks of life and takes pride in offering warm, friendly service.

At Allegiance, personalized service is our specialty. Our team of experts is ready to help you save, and help you grow. Whether you are providing for yourself, your family, your legacy, or your business, our experts are ready to customize a solution to help you achieve financial freedom. You can rely on our team to answer your questions, offer convenient solutions, and provide trustworthy advice that is in your best interest. When you succeed, our community succeeds.

Allegiance stands for and with our underserved community members. Alianza is the only credit union in Oklahoma built by the Hispanic/Latino community for the Hispanic/Latino community. With a goal to improve the experience and financial opportunities of our friends and neighbors in this culturally diverse landscape, Allegiance will always continue to strive to provide each member the personalized service they deserve.
Allegiance Credit Union is Ready to Help You
At Allegiance Credit Union, we pride ourselves on being a credit union for all. We're passionate about supporting our local community through trustworthy financial advice, loan solutions, educational resources, and more.

If you aren't already a member, and you reside, work, worship, or attend school in one of the following Oklahoma counties: Canadian, Cleveland, Grady, Lincoln, Logan, McClain, Oklahoma, and Pottawatomie join Allegiance Credit Union today!
Still wondering, "Are credit unions better than banks?" To take a closer look at the pros and cons of credit unions and banks, review our "Credit Union vs Bank: Which One is the Best for You?" Guide.