14 June 2023 / 2 minute read
6 Family Travel Tips that will Save You Money and Headaches
Whether you are planning an epic overseas vacation or a local road trip, use these tips to help you save money without compromising on your travel experiences!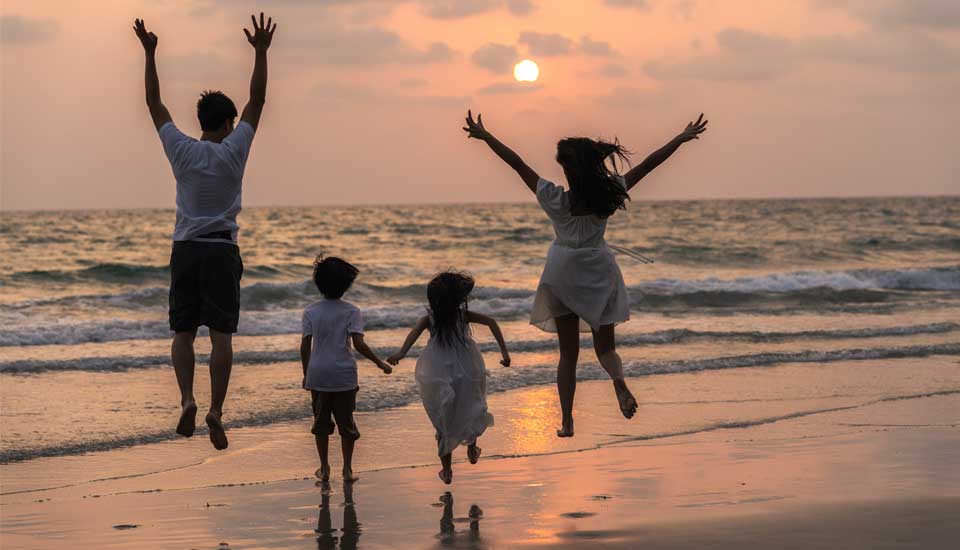 Whether you're planning a great American road trip or a Paris vacation, families often save and budget for extended getaways. Getting the best bang for your buck can open opportunities such as remaining on vacation longer or more money for activities you may have considered too expensive.
The importance of getting the best possible value for your vacation budget cannot be understated. But it's just as important to balance money-saving strategies with peace of mind. Hopefully, these "family travel tips" will help you and your family save money and avoid potential headaches.

6 Tips to Save You Money and Headaches

1. Free Stuff Rules
When you are in the travel planning stages, take the time to run a Google search for "free" activities in the possible destination. You may find that some cities have far more fun-free options than others. Picnicking in a gorgeous city park can be a wonderful family-bonding experience. After all, the point of traveling as a group is being together. As the old saying goes, "The best things in life are free."


2. All-Inclusive Vacations Reduce Money Stress
Staying at resorts where you pay one price, and everything is included can be one of the most relaxing experiences available. You have already cut a few corners and reduced discretionary spending to save up for time away from the hustle and bustle. Spending that time at an all-inclusive resort means you won't have to think about money the entire time. If nothing else, it will save you $5 on aspirin.
3. Make Gift Shops Off Limits
Airports, train stations, and hotels, among others, have high-priced gift shops filled with sparkly trinkets designed to lure travelers into spending money. Many products are branded with the region's name and have the added attraction of being a so-called souvenir. Don't waste your money.

The best keepsakes are often free. Consider gathering exotic shells or a piece of driftwood from the beach. If you are inland, rare stones or other natural items specific to the location say more about being there than some "Made in China" bobble. The point is that you can bring home meaningful items from your travel without spending a penny. Look around.

4. Travel with Snacks
Airports have become highly commercialized, and you can find a wide range of restaurants and franchise favorites. Spending money at airports can be unnecessarily expensive. Pack enough snacks in your carry-on to sustain you and the family in the event of an airport delay. This travel strategy can save hundreds of dollars and remove quite a bit of stress as well.
5. Check Out Public Transportation
Travelers are sometimes surprised to discover that public transportation can be superior to renting a car. If that seems counterintuitive, consider the options at a place like St. Augustine, Florida. Many visitors prefer to stay on neighboring Anastasia Island and enjoy beachfront hotels. But that means traveling into the hot tourist town to enjoy the sights, sounds, shops, and eateries. Parking can be expensive and strenuous, to say the least.

As it turns out, there's a trolley you can pay a modest fee to ride for your entire stay. It's far less expensive than a rental vehicle, parking meters, and headache free. There are plenty of destinations that understand the value of inexpensive and convenient public transportation.


6. Keep the Young Ones Entertained
Parents understand all too well that bored children can grow anxious and vocal. The last thing any parent wants to hear repeated are the words, "Are we there yet?" Talk about trauma!

Travel is a time to consider letting go of some of your otherwise wise parenting rules. In other words, let them have free use of electronics with headphones or earbuds during long travel periods. There will be plenty of time for real-life bonding when you arrive. It's a compromise you could be thankful for in terms of peace and tranquility.