10 May 2023 / 4 minute read
Credit Union vs Bank: 7 Questions to Help You Decide Which is Right
The credit union vs bank debate continues to leave people unsure about where to do their banking. Ask these questions to make an informed decision.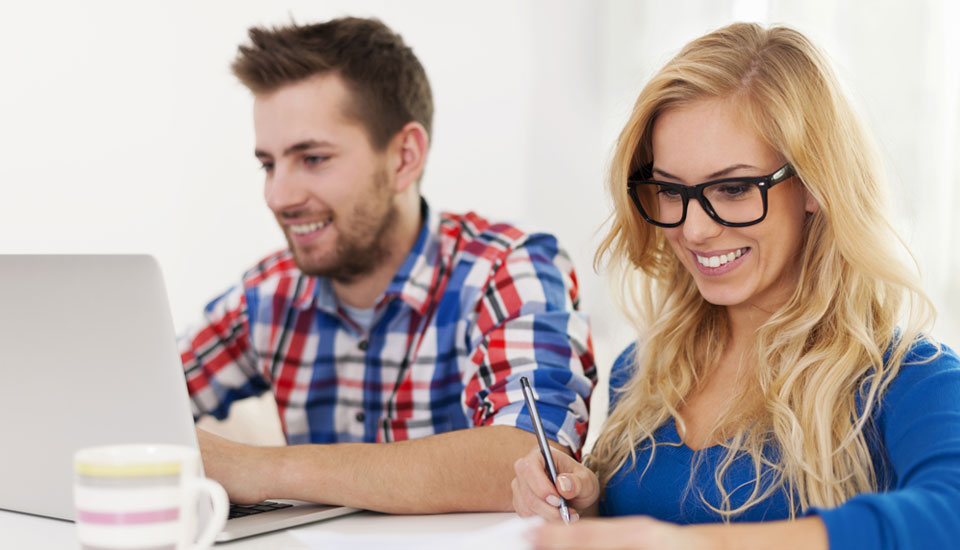 If you are persuaded by mass marketing campaigns, big banks may appear to offer better product and service solutions than local credit unions. Truth be told, working with a trusted credit union can offer the same product and service solutions, additional money-saving opportunities, and may in fact exceed any experience you might receive at a bank. The differences you can expect to encounter at a credit union vs bank really add up for working families. By asking these questions, you can make an informed decision about which financial institution is right for you.
Banks vs Credit Unions
When comparing the total number of banks vs credit unions, you'll find that they are very similar. The FDIC reports there were 4,135 banks in its program in 2022. The National Credit Union Administration noted there were 4,853 federally insured credit unions during that period. There are typically a few hundred more credit unions than banks at any given time. Understanding the strength of credit unions when compared to banks may help change perspectives about the financial institution landscape.

While they may be similar in number, their foundational differences stem from the organizations' structure, and couldn't be more different. Banks are profit-driving corporations that must deliver dividends to shareholders. Credit unions are owned by the members. Rather than pay out quarterly profits, they provide low-interest rates and charge fewer fees to their members and focus on giving back to their local community. Credit unions reinvest their earnings to benefit the membership.
7 Questions to Help You Decide if a Credit Union vs Bank is Your Perfect Match
It's important to understand that credit unions and banks offer services and products that mirror each other. You can open a checking account, apply for a mortgage or car loan, or save money in a retirement account at either. But after asking these questions below, you'll get access to answers which will help you decide if a credit union or bank is right for you.
1. Does the Credit Union or Bank Give Back to the Community?
Credit unions are community-based institutions that reinvest their profits into the community through offering fair rates, fewer fees, access to financial literacy and making donations to local charities. By focusing on local non-profits, they play an active role in building the community they serve and helping their neighbors become financially successful.
While Allegiance builds and strengthens our local community through the ACU Cares Foundation and offering free financial coaching, banks are in business to turn a profit.
2. Does Personal Service Matter to You?
Large banks establish corporate lending parameters. When applying for an auto loan or credit card, approvals and rates are determined by preset standards. Essentially, you are more a number than a person.

By contrast, credit unions provide flexible lending opportunities to its members, including the underserved. A credit union's rates are determined based on local conditions, and loan approvals are determined by a team of local experts who want their community to thrive and be successful.

When you contact a credit union, you will be greeted with top-notch service experts who could be your friends, family members or neighbors. If you have questions, you will have a member service expert to help before, during, and after your loan closes.
3. Is the Credit Union or Bank Part of an ATM Network?
Banks like to promote their vast branches and ATM network. It is a myth that credit unions can't compete. Make sure to check how many local branches exist within the community you call home. Research if your credit union is part of a CO-OP Shared Branch network which allows you to conduct business at a large list of cooperating financial institutions. Also, check if your credit union is part of a Surcharge-Free ATM network that offers access to thousands of surcharge-free ATMs.


---

Discover how your credit union vs bank decision impacts Oklahoma by downloading our guide:
---
4. Are the Branch Locations & Hours Convenient?
Understanding your financial institution's locations, hours, and access to money is important. Both banks and credit unions have varying options when it comes to brick-and-mortar locations in the community they serve. Convenience is a primary reason why people join. Be sure to do your research before you decide where you want your money to be located.
5. What are the Requirements to Join/Become a Member of a Credit Union or Bank?
Unless you purchase stock in a bank and become a shareholder, you are merely a customer. By contrast, people and their families living, working, studying, or worshiping within a designated town, county, or school district can have the opportunity to join a credit union and become a member. The process involves establishing a saving account, usually with a $5 deposit. That $5 share offers you a voice in the direction of the credit union and a vote when it comes to selecting the volunteer board of directors.

Becoming a member of Allegiance Credit Union is easy. ACU membership is open to anyone who resides, works, worships, or attends school in one of the following Oklahoma counties: Canadian, Cleveland, Grady, Lincoln, Logan, McClain, Oklahoma, and Pottawatomie.

Membership eligibility is extended to immediate family members of current members. This includes the member's spouse, parents of the spouse, the member's parents, grandparents, children, grandchildren, and the member's brothers and sisters.

Become a member and part-owner today by opening a savings account with a $5.00 minimum deposit. You may remain a member for life, even if you change jobs, relocate, or retire.
6. What Ways Can You Contact the Credit Union or Bank?
The communication technology differences between credit unions and banks has evened out in recent years. Things like chat bots, digital banking, video banking, and mobile apps are conveniences that both deploy. The main difference is encountered in the level of service you receive when dealing with credit union staff members. Credit unions pride themselves on friendly staff members that greet you with a smile and have your best interest in mind. Friends, neighbors and family members all want what is best for you and the community you call home. At Allegiance, when our members are successful, our community and organization thrive.
7. Are Their Rates and Fees Reasonable?
Banks generate profits by charging higher rates and adding fees to checking accounts and loan products. That money ends up in the pockets of shareholders. Credit unions are able to avoid these unnecessary fees and charge lower interest rates in many cases. That's because credit unions are in the business of supporting communities and giving back to their members, not turning a profit.
Still Not Sure if a Credit Union vs Bank is Right? Allegiance Can Help
At Allegiance Credit Union, we are proud to be a credit union for people from all walks of life, backgrounds, and cultures, and to give back in meaningful ways. As a credit union for all, we are proud of our diversity and embrace new members with wide eyes and open arms. If you have other questions please contact us today. If you are ready to experience all that Allegiance has to offer, become a member today.
Still unsure if a credit or bank is right for you? To take a closer look at the pros and cons of credit unions and banks, review our "Credit Union vs Bank: Which One is the Best for You?" Guide.