17 December 2021 / 4 minute read
7 Reasons Why Your HELOC Loan Belongs at a Credit Union vs Bank
Credit Union vs Bank. That is the ultimate question. When applying for a HELOC Loan members must make a hard decision. Here are tips to help you decide.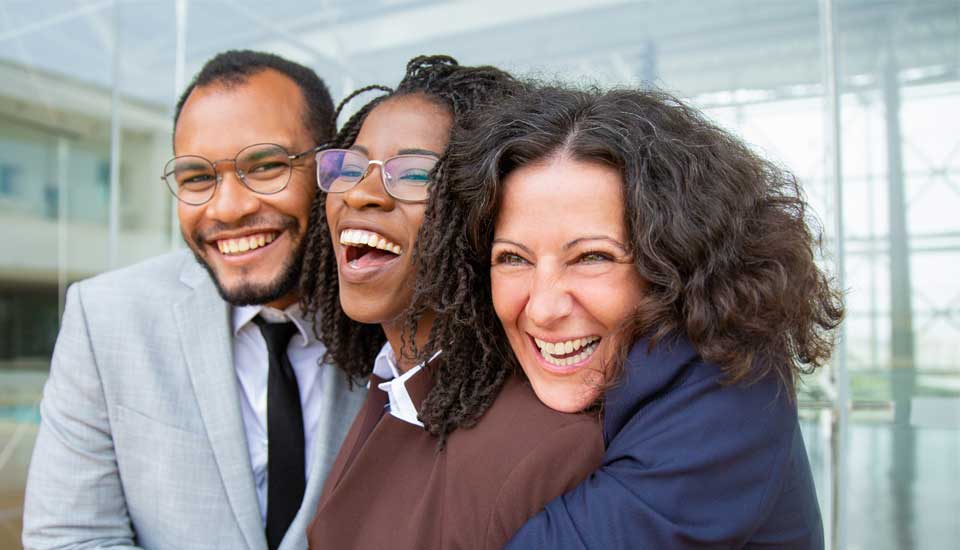 Working families need to make money management decisions that maximize their cash-on-hand resources and leave their hard-earned money in their savings accounts where it belongs. When everyday people require home repairs, face unexpected bills, or want a little extra money to do something special, a Home Equity Line of Credit (HELOC Loan) can be an excellent option. But big bank marketing campaigns can lead community members to pay excessive fees and high interest rates unnecessarily. In addition to the large business model differences, your savings account will thank you for bringing your HELOC Loan to a credit union vs bank.
What is a Home Equity Line of Credit (HELOC)?
A HELOC Loan allows homeowners a low-interest opportunity to leverage a valuable asset they already own — equity. After years of paying down a mortgage, it's not uncommon for working families to require cash to make home improvements or pay for an important quality of life expense.

Lenders typically allow property owners to use the difference between the remaining balance on their mortgage and the fair market value of their home as collateral. Backed by this security, borrowers find that lenders offer flexible repayment options. The HELOC Loan can function similarly to a credit card in which people withdraw only what they need. Repayment plans can include withdrawal periods of 10 years and repayment over 20 years. When it comes to choosing where you should apply for your HELOC Loan, here's seven reasons why your local credit union should top the list.
1. Credit Unions Are Local, Not-For-Profit Institutions
The fact that local credit unions are not-for-profit organizations drives many fundamental differences. Because a credit union does not have shareholders to dole out profits to, that money can be passed along to its members in the form of lower rates and fees as well as higher dividends. When everyday people weigh the benefits of joining a credit union vs a bank, one critical difference involves extra savings.
2. HELOC Loan Rates are Typically Lower at a Credit Union vs Bank
In terms of saving money on loans, the differences can be substantial. Banks generate a great deal of their profits by charging their own customers the highest possible interest rate based on their qualifications. The mindset at a credit union is precisely the opposite. When taking out a HELOC Loan or other product, professionals at credit unions work diligently to ensure you are matched with the best solution for your needs. They also provide the lowest interest rate possible for their members.
3. HELOC Loan Fees are Typically Lower at a Credit Union vs Bank
Working families often join their local credit union because the not-for-profit business model allows management to focus on offering reduced fees to their membership. While banks can charge fees to gain extra income, credit unions are always aiming to charge the lowest possible fee to cover the service, but not to make extra money. Lower fees can be seen throughout most accounts and loans. Examples of reduced fees can be found when viewing Checking and Share Account fees, ATM fees, Overdraft fees, loan application fees, and closing cost charges. In terms of a credit union vs bank HELOC Loan, property owners are pleased to discover the former often includes only nominal processing fees.
4. HELOC Loan Applications Are Available Online
Credit unions have ensured easy access when it comes to applying for a HELOC by keeping the process easy and convenient with online HELOC applications. Working families often negotiate busy schedules filled with weekly tasks and appointments. The last thing someone wants to do is schedule an after-work meeting or spend Saturday morning waiting in line to find out if you qualify. The ability to fill out a HELOC Loan application online and receive a prompt response from a credit union enhances the customer experience. Credit unions themselves on customer service. If you have any questions about the application or approval status, you have a local resource you can contact for direct answers versus an eight hundred number or answering service.
5. Credit Unions Offer Faster HELOC Loan Processing & Local Decision-Making
When community members need resources to pay for home repairs, a memorable family vacation, or unexpected medical expenses, lengthy approval processes prove frustrating. Homeowners typically choose a HELOC Loan because they understand a secure product generally provides lower interest rates and faster access to cash.

When considering the credit union vs bank timeline, the former historically outperforms the latter. Their goal is to provide low- or no-cost financial resources efficiently while offering outstanding customer service. They typically have local loan departments that have experts on staff processing the applications and approvals quickly. That's why credit unions typically process your HELOC Loan much faster.
6. HELOC Loan Questions Are Answered by Experts with Your Best Interest in Mind
The professionals who work at a credit union possess the experience and expertise to help everyday people navigate the HELOC Loan process. They also work closely with applicants to ensure they receive the best loan product to achieve goals. It's not unusual for people to meet with a loan professional and discover multiple options. A credit union staff member's goal is to help everyday people secure the loan product that makes sense for them and their unique financial situation versus hitting a sales goal.
7. Applying for a HELOC Loan at a Credit Union Means You are Supporting Your Local Community

It's important to understand critical credit union vs bank differences involve more than just lower rates, fees, and approval times. When you join a credit union and take out a HELOC Loan, the money is reinvested in your community. The pool of money a credit union accumulates from residents helps create low-interest opportunities and sometimes no-cost services.

When someone makes the mistake of paying higher rates and fees from a bank, that money is distributed to shareholders. In other words, it's possible your money is being exported out of your community to wealthy one-percenters. By applying for a HELOC Loan with your local credit union, not only could you be saving money, but you are for sure investing in your community.
To explore ways a HELOC Loan can change your life, review our "Top 12 Home Equity Line of Credit (HELOC) Questions Answered" guide.