28 April 2021 / 5 minute read
5 Pros and Cons of Using a HELOC for Home Improvements
Understand what a HELOC is, and how to finance your home improvement project so you can rest easy knowing you will make an informed financial decision.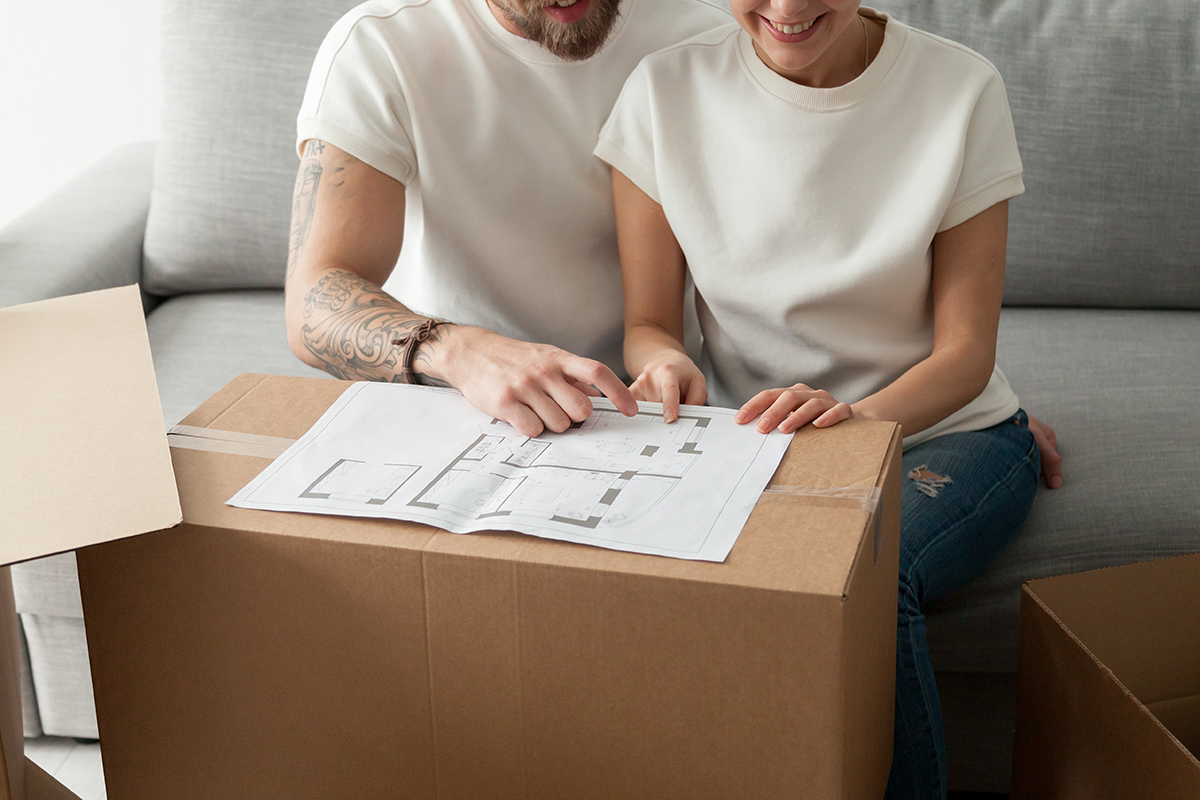 It may come as something of a surprise, but a reported 90 percent of homeowners plan some form of upgrade. Most anticipate making home improvements with the next 24 months, and that often requires borrowing from a lender.
The home equity line of credit, also known as HELOC, has emerged as a go-to option for homeowners wanting everything from expansive kitchens to a new roof. But deciding which line of credit or loan product makes sense for your home improvement project can be complicated. By understanding what a HELOC is, as well as the pros and cons for using it to finance your home improvement project, you can rest easy knowing you will make an informed financial decision.
What is a HELOC?
A home equity line of credit — commonly referred to as a HELOC — allows property owners to borrow money against the largest investment many of us make, our house. As homeowners pay down the mortgage and property values increase, the growing equity emerges as an asset that everyday people can access.
Equity ranks among a homeowner's top resources in terms of borrowing power. Lending institutions recognize equity as a way to secure products such a HELOC. But there are significant differences between taking out a HELOC and other loan products.
A HELOC can act much like a credit card with a borrowing limit. In many cases, homeowners can utilize the funds and pay the line of credit down and tap the resource again.
Once a homeowner has been approved for a HELOC, credit unions and banks may set a time period for withdrawals. When the withdrawal date passes, borrowers may start repayment on the total amount used. In some cases, lenders may adjust or extend the withdrawal and borrowing periods. Some products enjoy an overlap of repayment and withdrawal, making them increasingly flexible.
As you can see, home equity lines of credit are structured quite differently from other financial alternatives, like home improvement loans.
5 Pros of Using a HELOC for Home Improvements
Qualifying borrowers can typically get a home equity line of credit and borrow up to 90 percent of the home's overall value. Line of credit products can be blessings for cash-strapped property owners with substantial equity. These rank among the top benefits of leveraging a HELOC:
Low APR: Because interest rates remain at or near historic lows, a HELOC has rarely been this cost-effective. Many borrowers discover that lenders have also lowered upfront costs and processing fees.
Tax Deductible: When a HELOC is used to make home improvements, the interest you pay usually qualifies as a tax-deductible expense. Be sure to consult a tax advisor for your specific situation.
Flexible Borrowing: Many other loan products require people to take a lump sum and promptly begin repayment. The HELOC allows borrowers to withdraw only the specific amount they need. If your project runs under budget, you will not pay interest on unused funds.
Easy Access: Borrow from your HELOC easily with access typically offered through check, transfer or a credit card linked to the account.
Easy Application Process: Applying for a HELOC can be done in minutes online with the right lender. Local credit unions or community banks typically make the decisions locally offering a faster approval process.
Added Bonus: Finish your project ahead of schedule and have some money left over? Consider Debt Consolidation! Given the fact that rates remain favorable, use the remaining money in your HELOC to consolidate any high-interest debt to save you money. Consider the disparity between some credit card interest rates and a HELOC to see if consolidation makes fiscal sense.
Homeowners often prefer securing a HELOC due to its flexibility. Another benefit to consider, like other products, consistent repayment can help improve credit scores. Even with all the positive benefits HELOCs offer, it is important to understand and consider all the aspects this and other borrowing options offer to make informed financial decisions.
5 Cons of Using a HELOC for Home Improvements
It's essential to understand that the perfect loan or line of credit does not necessarily exist. The HELOC has proven benefits, but you need to keep the following elements in mind:
Collateral Risk: A home equity line of credit involves leveraging your home as collateral. While homeowners generally breeze through the withdrawal and repayment process, you are taking a calculated risk. Some people are uncomfortable leveraging their homes.
Equity Can Fluctuate: The country has experienced home and property values dropping quickly and families can find themselves "underwater" when they owe more than their home is worth. Be sure you borrow only what you need and confirm the home improvements you are making will increase the value of your home.
Interest Rates Increase: Although interest rates remain low, that could change. The repayment on an adjustable rate HELOC could rise should the interest-rate climate change.
Payment Surprise: Interest-only payments for the draw period can be typical for HELOCs, but if you only plan on making these minimum payments your principal balance won't be touched. When the repayment period begins, you may be surprised at the total payment due each month. To stay on top of this, make sure you are keeping track of your total expenses and keeping in mind both the interest and principal portion of your upcoming payments.
Longer Application Process: If you are looking for money tomorrow, a HELOC may not be the best solution. Although most credit unions and community banks offer a quick online application, plan on a loan approval process that may take two to six weeks. Be sure to ask your local financial institution for their timeline.
Among the other negatives to taking out a HELOC includes the unexpected need to sell your home. Having a home equity line of credit in place typically means you will need to clear that debt at or before the closing. This may leave home sellers with less cash on hand.
Home Improvement Loans Offer Alternative Fast Financing
Home Improvement Loans, unlike HELOCs, do not necessarily need to be tied to your equity or property. This type of loan tends to be an unsecured product, not requiring the title to your home or other assets for security. Lowering asset risk ranks among the top reasons property owners prefer home improvement loans. Here are some other reasons why property owners may prefer home improvement loans:
The application process only takes around 24 hours, so homeowners can complete repairs quickly.
There are typically no closing costs associated with home improvement loans.
Banks cannot foreclose on your home because it is an unsecured loan.
Some home improvement loans allow you to borrow up to $25,000.
Like any loan product, there are things to keep in mind. When considering a home improvement loan, be sure to remember:
Home improvement loans usually involve shorter repayment periods.
Home improvement loans may include higher interest rates because they do not ask for collateral such as your home.
It's not uncommon for everyday people to weigh the financial and time elements when deciding between a HELOC or home improvement loan for their next home improvement project. Don't be surprised if the complexity of some loan products feels overwhelming or if you are not sure which is the right fit for your project.
How to Decide Which Solution is Right for You
Making informed decisions about major borrowing requires due diligence. Review available financing options for your home improvement project and be sure to take advantage of free online home improvement loan calculators to see what your potential loan payment would look like for your budget.
Narrow your search to solutions that offer favorable interest rates, repayment structures and ones that make you feel comfortable. Once you have finalized your decision, apply for your financing online or if you still aren't sure, discuss your project with an experienced lending professional at your local credit union or community bank. Local lenders offer great advice and have a pulse on the local market. Their experts can help you decide on the best solution for your needs and financial situation.
For more information to help you decide if a HELOC is right for your home improvement project and tips for which projects will increase your home's value, review our "Home Improvements Made Easy: Your Complete Guide to Using Home Improvement Loans the Right Way".