16 March 2022 / 3 minute read
Why A Personal Loan For Debt Consolidation May Not Be The Best Choice
Using a Personal Loan for debt consolidation can consolidate your bills and save you money. For it to work, you must know how it could fail.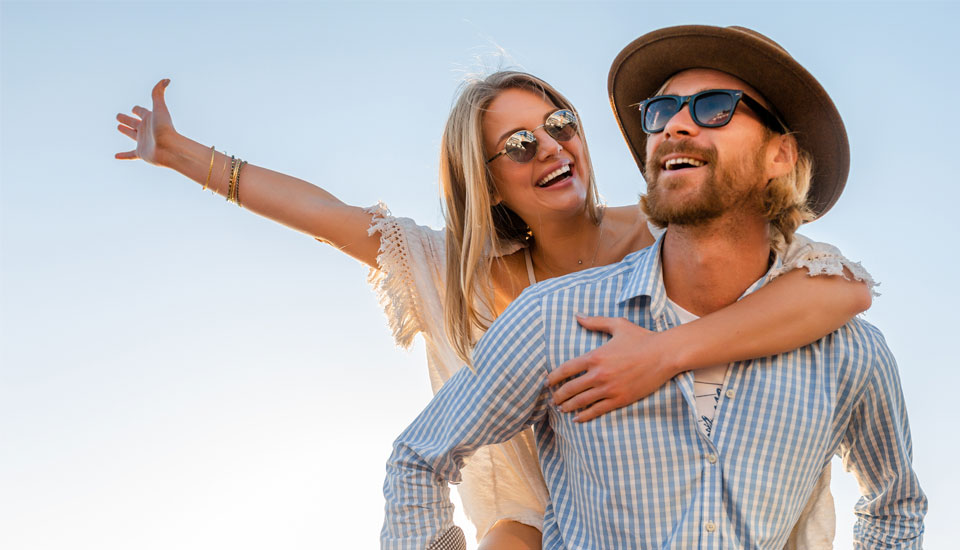 American consumer debt reportedly exceeds $14 trillion, and it seems individuals accumulate more — not less — as they get older. Recent data points to a troubling trend that often puts hard-working people in a difficult financial position.
Responsible people in these age groups reportedly take on sometimes onerous debt and struggle to get relief.
Generation Z: $9,593 average debt
Millennials: $78,396 average debt
Generation X: $135,841 in average debt
Baby Boomers: $96,984 in average debt
When working people find themselves in consumer debt, Personal Loans seem like a logical way to bring it all together into one tidy monthly payment. But to leverage this financial strategy effectively, it's essential to know how debt consolidation may succeed or fail.
How A Personal Loan Can Help With Debt Consolidation
It's essential to understand that debt consolidation is the process of paying off multiple balances with a lump-sum of money, in this case, a Personal Loan. The conventional wisdom is that things like credit cards typically have high-interest rates that keep accumulating. Having multiple outstanding loan products also weighs consumers down by draining their resources. In a worst-case scenario, numerous monthly payments exhaust resources and negatively impact credit scores.

But a smartly orchestrated debt consolidation plan lowers monthly bill payments and creates a single, manageable amount. Once the Personal Loan is paid off, the consumer should be debt-free. In a perfect world, that's the high-water mark of debt consolidation. But too often, well-meaning people veer away from their plan and end up worse off financially.

If you are wondering if you should consolidate your debt, our Debt Consolidation Calculator can help you determine the advantages or disadvantages of consolidating various loans and credit card debt.


---
Uncover the truth and get the money you need by downloading our free guide:
---
Personal Loans For Debt Consolidation May Not Be the Best Choice
It's not uncommon for people who are struggling financially to barrel headlong into what seems like an easy solution. Taking out a Personal Loan for the purpose of debt consolidation and relief often fits that bill. If you are considering this long-term debt relief strategy, it may be worthwhile to take some personal inventory. Ask yourself, how did I get into debt in the first place? If the answer is spending more than you earn, these are reasons your debt consolidation plan might fail.
High-Interest Personal Loan: If the interest rate cannot reasonably result in paying down the principal in a timely fashion, the Personal Loan might be counterproductive.
Length of Loan: Personal Loans typically have lifetimes anywhere from 1-7 years. Those that exceed those parameters may leave you at risk of unexpected expenses or a financial shortfall.
Monthly Payments: It's important to note that you are experiencing a financial strain based on outgoing resources. When Personal Loans also exceed your ability to pay on time and live reasonably well, little has changed.
When well-intentioned people fail to employ a Personal Loan as a consolidation and relief solution, it's usually because they begin taking on new debt. In order to take advantage of a long-term debt consolidation strategy, it's imperative to take proactive steps to ensure success.
How To Ensure A Personal Loan Will Be Successful For Debt Consolidation
Applying for a Personal Loan should not be a knee-jerk reaction to feeling financially overwhelmed. Success requires responsible people to formulate a plan. It may be worthwhile to begin by researching the available Personal Loan products offered by online lenders. But wait until you have narrowed the field to viable options before applying. If you apply too early or often, credit inquiries can lower your credit score. That being said, these are three things to consider when planning for success.
1: Prior To Getting A Personal Loan, You Must Have A Plan To Pay Off Debt
Planning is job one, two and three, when considering debt consolidation and relief. The Personal Loan must cover all of the outstanding consumer debt you have accumulated, with some minor exceptions. Take time and do the math on outgoing monthly expenses and be confident you can cover everything with money left over.
2. Perfect Candidates Must Have Moderate, Not Massive Debt
If you are swimming in debt quicksand, a Personal Loan might not be sufficient. Solving massive debt may involve seeking a lawyer about bankruptcy options. Personal Loans are generally for people with moderate debt spread across too many accounts. If your debt can be managed as a single monthly payment, Personals Loans might be the best solution.
3. A Personal Loan Will Only Help If You Have New Habits
The idea of taking a personal inventory includes thinking through your spending habits. The fact that a Personal Loan can make your financial life better is predicated on the concept you stop overspending. A successful long-term debt relief plan requires borrowers to rein in bad habits. Many succeed by crafting a monthly budget and sticking to it.
In Over Your Head? Here's How to Get Help
If you rank among the age demographics who continue to struggle with rising debt, it's time to take control of your financial health and wellbeing. Applying for a Personal Loan that offers reasonable interest rates can help you get back on track and save money.

Feeling overwhelmed? Contact Allegiance Credit Union today for help navigating your personal financial situation.
To uncover more ways a Personal Loan can help your finances, review our "Personal Loans Revealed: Bust The Myths and Get The Money You Need" Guide.