5 February 2021 / 3 minute read
What to Look for When Buying a House in a Hot Market
A hot market in real estate creates both opportunities and challenges for buyers. Here are some tips when buying a house in a hot market.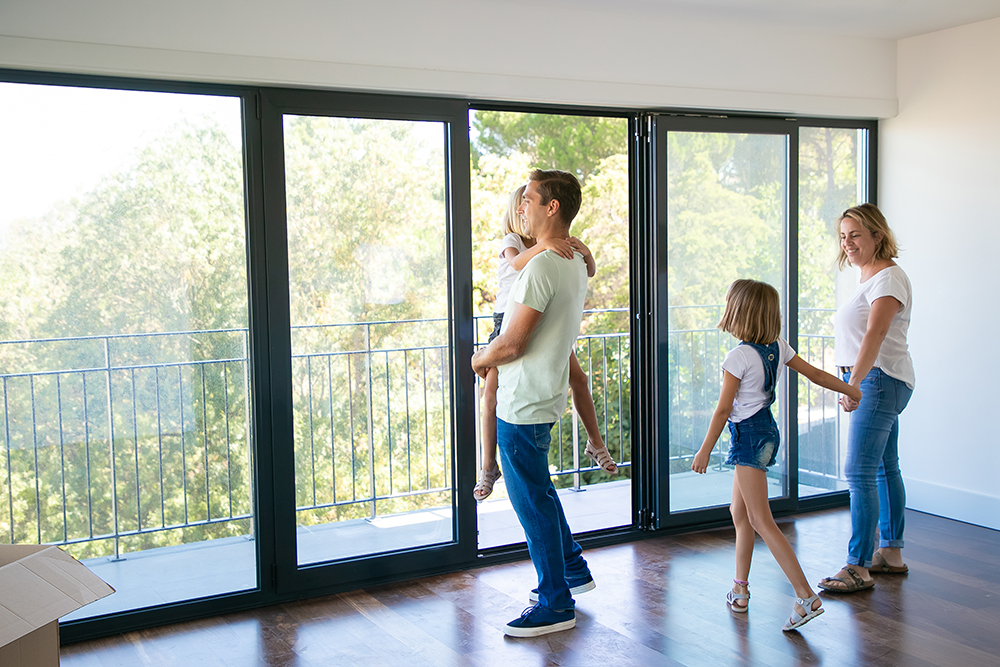 The surging real estate market shows no signs of slowing down and that creates both opportunities and challenges for buyers.
Interested in downloading a complete home buying checklist? Click here.
The National Association of Realtors (NAR) recently reported that existing home sales were up 23.9% through July 2020 with all four major regions showing double-digit gains. The western sector was up an encouraging 29.4%. Positioned by a rebounding economy and rock-bottom interest rates, buyers are now competing over single-family home listings. And sellers are cashing-in to the tune of an 8.7% price increase over 2019. To say the housing market is hot would be something of an understatement.
While the flurry of activity in the housing market is welcome news, experts tend to agree that the country is immersed in a "seller's market." That label typically means that there are more active buyers than inventory. If you are considering applying for a home loan, it is essential to know what to look for when buying a house. It is also crucial to avoid common mistakes that prove costly.
What to Look for When Buying a House
In a seller's market, listing prices tend to an uptick for a couple of reasons. One is that interest rates have gone down. Another is that there are far more buyers chomping at the bit than there are listings. In 2020, much of the activity appeared to be driven by interest rates.
Given that real estate agents are advising sellers to list a little higher, you will be tasked with finding good value. There are core issues to investigate before gaining mortgage pre-approval. These include the following.
School Systems
There are plenty of online resources to vet school systems. Beyond general ratings, consider items such as graduation rates and how many students attend college.
Crime Rates
Consider looking at these statistics thoroughly. Many provide numbers based on incidents per 100,000 people. Consider how that compares to small towns versus urban populations. At the end of the day, ask yourself if you would feel safe in a neighborhood.
Property Values: It may seem redundant to talk about property values in terms of, well, value. But there are multiple ways to look at increased, static, or decreased worth in the area. If you are a first-time buyer who expects to sell your first home to purchase a larger property in a relatively short amount of time, fast increases are good. But if you are downsizing and plan on making this your last home, a static market could help tamp down property taxes.
Secondary Investment
Some buyers look for homes that require rehabilitation. The strategy is to buy below market price and gain quick equity after fixing it up. If that sounds like you, be aware of the difference between your ability to complete DIY projects and need to hire a contractor. The costs add up quickly.
The important takeaway is that doing the math on value is not just tallying up the down payment and the monthly mortgage. Value also includes quality of life, equity, and what you pay in taxes. However, nothing gets a buyer in more hot water than making critical mistakes.
Common First-Time Home Buying Mistakes to Avoid
If you are on the cusp of experiencing the American dream of homeownership, the excitement can be almost electric. And when people are moved by emotion, sometimes they make assumptions that prove costly. First-time buyers are more likely to skip certain safeguards when they know multiple offers have been submitted on a property they love.
These rank among the biggest mistakes.
Skipping the home inspection
Putting in an offer without getting pre-approved for a home loan first
Providing excessive earnest money to sway the seller
Submitting an offer higher than the market value
Failing to have the structure and mechanical systems checked appears to be an obvious faux pas. It is surprising how many inexperienced people feel satisfied after looking at a property themselves. The other errors in judgment often seem like reasonable strategies in a hot market to avoid having a house scooped up by another buyer.
For example, putting in an offer on the spot knowing you have a full 20 percent for a down payment seems to make sense. That is until other factors such as a few tardy credit card payments or excessive student loan debt diminish your credit rating.
Plunking down a large earnest money deposit may seem like a good way to get a seller's attention. But if your circumstances change and you need to pull out of the deal, the seller usually keeps your money. Lastly, submitting an offer above market value could result in you having to make up the difference — in cash — to reduce the home loan so you are not underwater.
If you really want to know what to look for when buying a house, consider working with an experienced real estate professional who can guide you through the process. Their advice about how to negotiate in a hot market could prove invaluable.
For more tips on what to look for when buying a house, review our "Complete Home Buying Checklist [10 Steps to Buying a House]".