13 September 2023 / 3 minute read
How to Increase Your Credit Score in 30 Days or Less
When it comes to buying power, your credit score is an important factor. You can increase your credit score in 30 days or less by following these tips.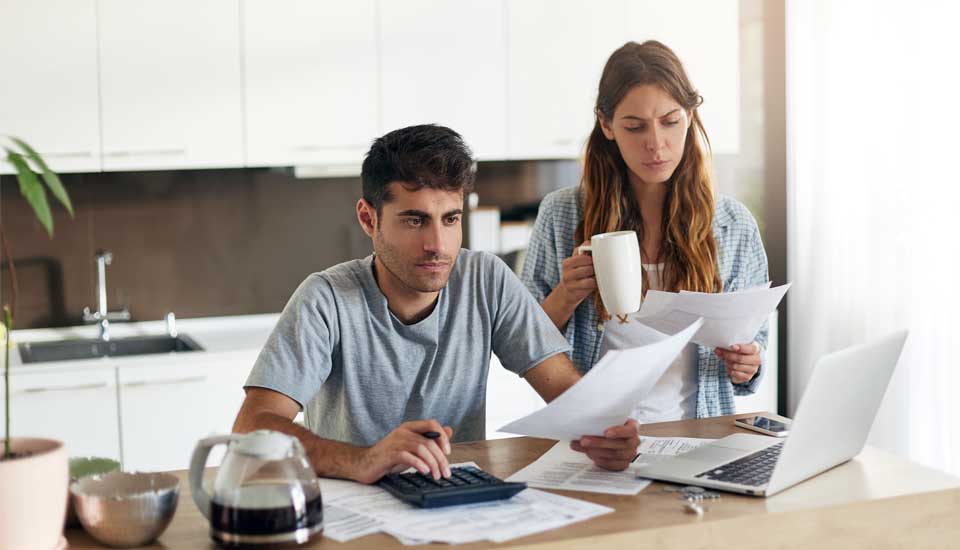 The three-digit number known as a credit score greatly influences our financial lives. It ranks among the determining factors of whether people gain approval for auto loans, mortgages, credit cards, and other borrowing opportunities. Your credit score also impacts the interest rate you'll receive as well as your monthly payment amount. That's why it's crucial for community members to put their best foot forward and improve their credit scores. It may seem impossible, but your credit score can be increased in 30 days or less.
What is a Credit Score?
In the simplest of terms, a credit score involves a number between 300–850 lenders used to evaluate your creditworthiness. This number is calculated using objective and balanced metrics based on the Fair Isaac Corporation model. Commonly referred to as "FICO" or "FICO score," credit reporting bureaus arrive at a number based on repayment history, debt-to-credit thresholds, age of accounts, credit inquiries, and borrowing diversity. Lenders typically consider the credit score from one or all of the three major reporting bureaus — Equifax, Experian, and TransUnion — and put them in categories similar to the following.
Poor: 300 to 579
Fair: 580 to 669
Good: 670 to 739
Very Good: 740 to 799
Excellent: 800 to 850
Depending on which range your credit score falls into, job opportunities, apartment rental applications, cellphone contracts, and other aspects of your life could be negatively impacted.
How to Raise Your Credit Score
To say we live at a time when our creditworthiness and quality of life are bound together would be something of an understatement. A low credit score could prevent you from securing a personal loan to pay for surgical procedures, securing a mortgage to buy a home, or financing necessary dental work for your children. It's in the best interest of you and your loved ones to address and correct anything that reduces your credit score. These are tried-and-true methods to raise your credit score and in turn, maximize your borrowing potential.


1. Request A Copy of Your Credit Report & Dispute Any Errors
Equifax, Experian, and TransUnion are required to provide you with a free copy of your credit report every 12 months. There are three established methods to secure a free copy. These include the following.
Visit www.annualcreditreport.com and fill out the online forms.
Call (877) 322-8228 and request the copies.
Send a snail mail request to: Annual Credit Report Request Service, P.O. Box 105281, Atlanta, GA 30348-5281
Once you receive copies of your credit report, review the information for errors. It's not uncommon for name misspellings, outdated information, or incorrect personal identity information to appear. If you find mistakes, write an explanation, provide documentation to support a correction, and send it to the credit bureau. If you have any questions regarding your credit report, Allegiance is here to help.


2. Pay Attention to Credit Inquiries
Credit inquiries stay on your credit report for two years and can negatively affect your credit score. Disputing these inquiries can lead to removal. Simply use the credit bureaus' dispute system which requires the creditor to verify that you gave them permission to view your credit file. It's likely they can't. Your credit scores will improve quickly if removed
3. Pay Off Credit Card Debt
Debt-to-credit availability remains a standard FICO metric. When you pay off a credit card balance, the ratio improves. Speak to an Allegiance representative about how we can help you with reducing your credit card balance and overall debt.


4. Negotiate with Collection Agencies & Call Creditors
Creditors are usually willing to renegotiate repayment terms when people fall behind. The concern that someone will stop payments altogether gives debtors enough leverage to open talks. Explain the reasons why you're financially struggling and establish new terms. Part of this process should involve the creditor removing an overdue or delinquent designation from the credit bureaus. That deletion generally has a positive effect on your credit score.


5. Limit Credit Inquiries
Limiting credit pulls helps consumers avoid unnecessary hits on their credit scores. Another strategy involves what lenders sometimes call "soft inquiries" that have less impact. Soft inquiries are used for pre-approvals, and the process won't affect your credit score until you are certain about closing or finalizing the loan. This strategy is widely used when purchasing a home. Applying for a mortgage pre-approval as a buyer can let the sellers know you mean business. Often you will be considered more reliable, and the soft pull helps future homeowners secure the best possible interest rates and terms.


6. Make Payments Count
If you have overdue accounts, the creditor may already have reported the delinquency to a credit bureau. Once you are in a position to restart payments, consider brokering an arrangement. Ask the creditor to delete the credit report blemish in conjunction with you paying down the balance more quickly. Sometimes called a "pay-for-delete" agreement, this strategy rehabilitates a credit score faster.


7. Become an Authorized User
If you have not yet established credit or lack the diversity to ramp up your FICO score, consider becoming an authorized user. This typically involves having a family member add you to a credit card that remains in good standing. The ongoing positive use of this account and your association help your credit score tick up a few points.


8. Do Not Make Any Additional Credit Purchases
If you are considering applying for a mortgage, applying for a car loan, or another major borrowing option, avoid additional purchases. Increasing debt generally causes a credit score to dip.


9. Pay Your Bills On Time
On-time payments are key to credit score success. Repayment history comprises 35 percent of your FICO score evaluation. Late payments have a debilitating effect on your credit score.



Increasing Your Credit Score May Require Help
As you can see, raising your credit score is possible! If you are looking to raise your credit score, be sure to stay connected to our blog and contact us today to speak to an Allegiance advisor who can help you with your credit score! At Allegiance, we want all our members to have the tools needed to reach their financial goals.