10 January 2022 / 2 minute read
Fall Back in Love With Your Home
Here are some tips on how you can get a "new" home without a new mortgage—and increase your home's value.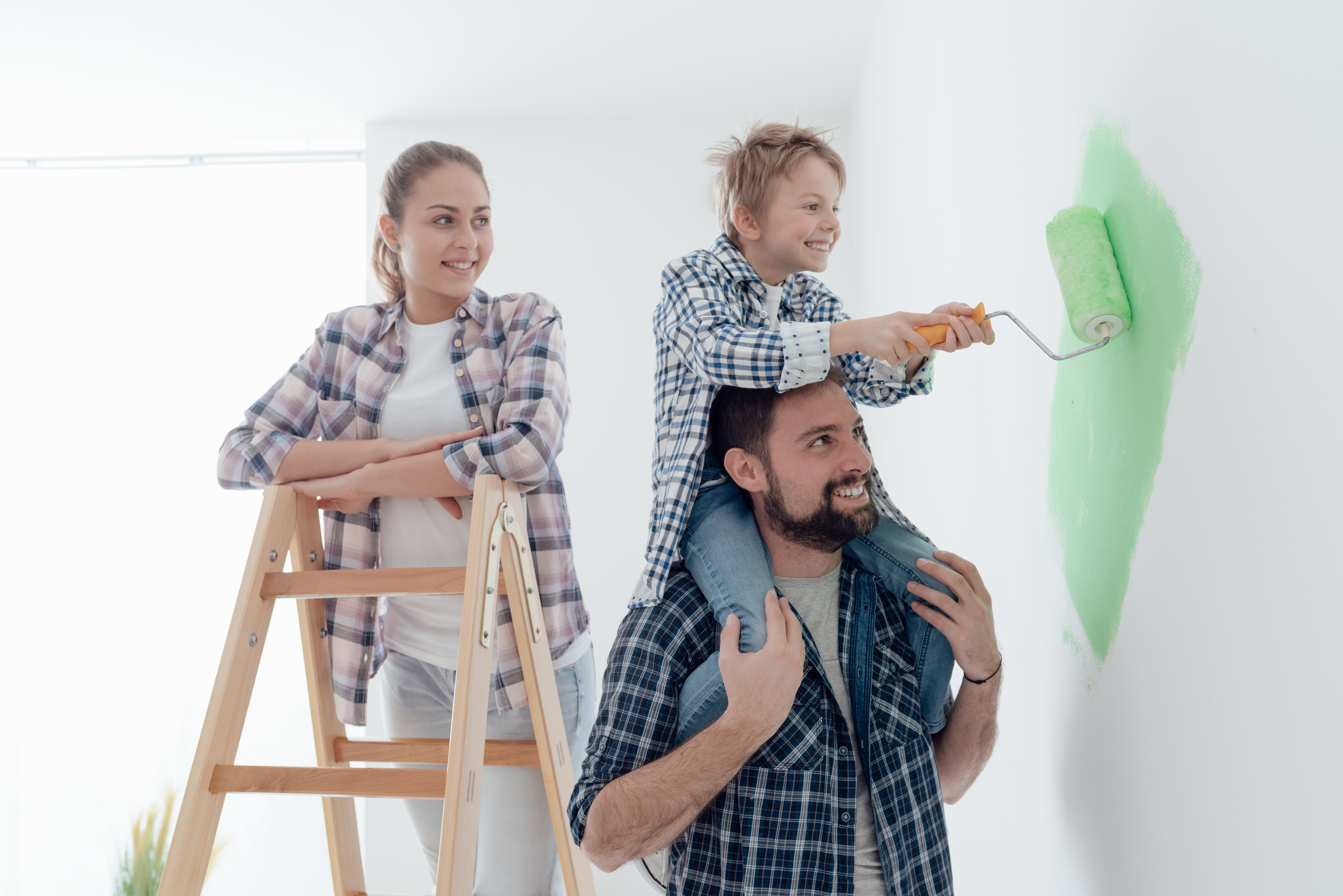 Many of us reach a point where we begin to feel a little blah about our home, but moving is not always an option. Here are some tips on how you can get a "new" home without a new mortgage—and increase your home's value.
Little changes can have a big impact
A home makeover does not have to involve spending big bucks. Things like painting walls, changing light fixtures and knobs, and adding curtains and plants can give your home a completely different look for only a few hundred dollars. Rearranging furniture, artwork, and knick-knacks can also freshen things up, and the only cost is a little time. If you have some items that you are tired of but are in good condition, you may be able to arrange a swap with a friend. Perhaps he or she has been eyeing your table while you would not mind having theirs instead.
Expand
If you are feeling cramped, paint and new curtains are not going to solve the problem. Converting an unfinished attic or basement can be a great way to get extra space at a fraction of the cost of building an addition. For either project, you can expect your home's value to increase by around 70% of what you spend, which is not that bad as far as remodeling projects go. Adding a deck is another fairly simple way to increase your space. If you are hiring a contractor, be sure to get quotes from at least three and check their complaint history with the Better Business Bureau (www.bbb.org).
For large projects that require more cash flow consider using a Home Equity Loan (Second Mortgage) or HELOC if you have equity in your home. Quick Cash Home Improvement Loans are a great option if you do not currently have enough equity available to cover costs.
Make the most of what you have
What if you have no cash to finish your attic or basement—or do not have an attic or basement? There are many ways that you can make your space seem bigger without actually increasing your square footage. The cheapest—although perhaps least fun—thing you can do is clean and throw away, donate, or sell anything you don't need. If you have not worn or used it in a year, you probably do not need it. If you have a little cash to spare, you can buy organizational tools, like shelves and hooks, or furniture that provides extra storage space, such as a coffee table or bed with drawers. If your space is especially challenging, consider hiring a professional organizer. He or she may come up with some creative solutions to your space and interior design issues.
For more information on creating a home renovation budget and tips for which projects will increase your home's value, review our "Home Improvements Made Easy: Your Complete Guide to Using Home Improvement Loans the Right Way".