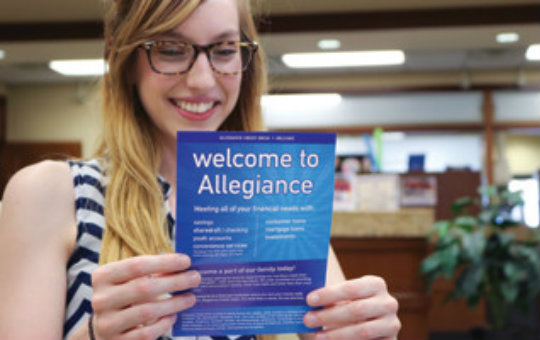 Who Can Join
Allegiance Credit Union membership is open to anyone who resides, works, worships or attends school in the Oklahoma City Metropolitan Statistical Area. This area consists of the following six counties: Logan, Canadian, Oklahoma, Cleveland, McClain and Pottawatomie.
Additionally, membership is offered to any active employee of the federal government whose post of duty is in Oklahoma, including members of the Oklahoma National Guard, retirees, and un-remarried widows or widowers. Faculty and staff of SWOSU are also eligible for membership. Membership eligibility is extended to immediate family members of current members. This includes the member's spouse, parents of the spouse, the member's parents, grandparents, children, grandchildren, and the member's brothers and sisters.
Become a Member Today!
By signing a membership card and opening a share savings account with a $5.00 minimum deposit, you become a member and part owner of Allegiance Credit Union. You may remain a member for life, even if you change jobs, relocate, or retire.