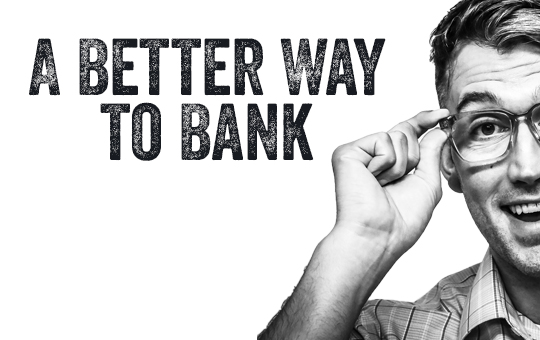 Expertise you need. Service you deserve.
At Allegiance Credit Union we know you want financial freedom. Unfortunately, finding a financial institution you know, like and trust can make it difficult. Too often, when you go to banks you're met by people who don't know you, policies that don't help you and products not designed to propel your finances forward. It's frustrating, overwhelming, and you deserve better.
As a local credit union that's been serving Oklahomans since 1963, we understand the needs of our community. We believe in serving with compassion and offering products that complement the journey you're on. Like you, we value loyalty, trust, honesty and second chances.
Sometimes in life, and in finances, the unexpected happens. We understand that better than most. In 1995, we lost over half of our staff in the Oklahoma City bombing. That day we learned the tough lessons of loss and adversity. But over time, we also learned about hope, renewal, and that Oklahoma spirit of picking yourself up and forging on.
We rebuilt our credit union on stronger bonds, stronger unity, and stronger ideals. Today, we honor those we loved and lost by continuing to expand so we can serve more people, and by extending grace and compassion to those that walk in our doors.
You see, financial freedom is about more than money. It's also about having a financial institution you can trust. It's the weight being lifted off your shoulders when you know we've got your back. It's the relief you feel when you know your hard earned resources are protected by people you know. To be honest, our own mortgages are here, our car loans are here, our money is here.
In fact, over 25,000 people trust us to help them manage their finances, and you should too. If you'd like to see what we're about: First, open an account. Second, find a product that fits you whether that's a car or home loan, money-market account, or second chance checking. Third, experience financial freedom.
Experience the Allegiance Credit Union difference.